Akiva Schaffer Confirmed To Direct Jonah Hill's The Adventurer's Handbook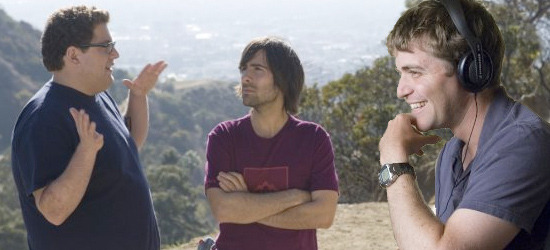 Update: Apparently the Los Angeles Times screwed up and Nicholas Stoller is not involved with this project. The Playlist confirms that Akiva Schaffer is attached as the director of this project.
Back in February, it was reported that Jonah Hill and his friend/writing partner Max Winkler (yes, Henry Winkler's son) sold a spec screenplay called  The Adventurer's Handbook (originally titled Adventurer's Club) for a seven figure deal to Universal, and that Lonely Island/SNL Digital Shorts director Akiva Schaffer was in talks to direct. Well plans have changed.
The Los Angeles Times is now reporting that Nicholas Stoller, director of the other Judd Apatow-produced Universal comedies Forgetting Sarah Marshall and Get Him to the Greek, is now attached to helm the project. This makes sense considering Hill starred in both of the previously mentioned Stoller films (Greek is still filming).
All we know is that the script "centers on four 20-something guys who, inspired by a book [Mick Conefrey's non fiction handbook], set out overseas in search of a mysterious location described in the book." It has been described as "an edgy, broad comedy" likely to be R-rated. Jason Schwartzman is also signed to star in the film.
via: playlist