International Transformers 2 Poster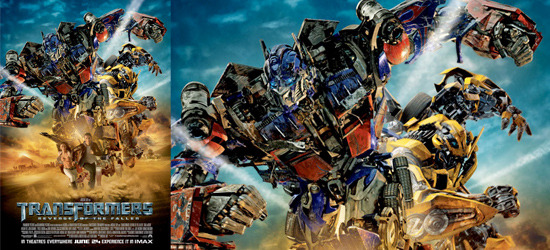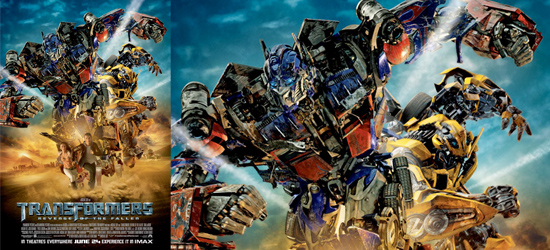 Empire Magazine has gotten their hands on a new international movie poster for Transformers: Revenge of the Fallen.
The one-sheet features Shia LaBouf and Megan Fox running through the desert, with Optimus Prime and Bumblebee following close behind. It almost looks as if Optimus takes another step, he would crush Sam and Mikaela. And we have the pyramids and signature Michael Bay sunset and explosions in the background.
Head on over to Empire to see the poster in higher resolution. I would normally post something like this in Page 2, but its a slow news morning.