Twilight's Catherine Hardwicke And Speed Racer's Emile Hirsch Teaming Up For Modern Day American Hamlet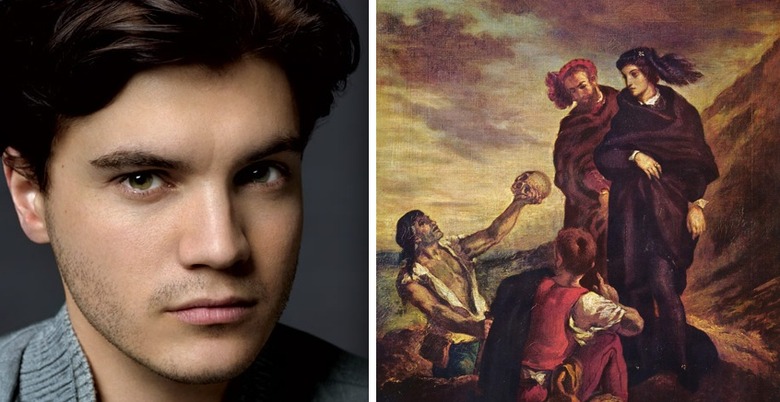 Overture Films has announced a new, modernized version of Hamlet. This one is to star Emile Hirsch in the title role and be directed by his Lords of Dogtown collaborator, Catherine Hardwicke. The screenplay is being written by Ron Nyswaner who was previously a writer on Philadelphia, Smithereens and apparently, though without a credit, Jonathan Demme's greatly undervalued Swing Shift. Without Nyswaner on board I'd have absolutely no hope for this film at all.
The project was apparently dreamt up by Hirsch, who then pitched it to Hardwicke. Here's her statement:
I had a great time working with Emile on Lords of Dogtown, so when he suggested Hamlet, I was intrigued. We read the play aloud and when I heard Emile speaking Shakespeare's amazing words, I was flooded with images. We edited the play tightly, making the words extremely accessible. In our version, we're working hard to make Hamlet a thrilling cinematic experience – the violent, intense, and romantic scenes that happen 'off-stage' in the play will be shown in vivid detail.
Michael Almereyda also adpated Hamlet into a contemporary American narrative, for a year 2000 feature film that starred Ethan Hawke. That one derived almost its entire screenplay by cutting down the original text, cheating only with answerphone messages and a cover version of "All Along the Watchtower." One great advantage Almereyda had was his second unit location photographer, Jem Cohen, who captured some of the best film of New York's architecture, streets and skylines that I have ever seen. There's also a montage of stock footage that is truly wonderful. All in all, it probably just beats out Branagh and Aki Kaurismaki for my favorite Hamlet in cinema.
Most productions of the play are going to clock in at around 4 hours. With Hardwicke and co. moving more drama into the main narrative and out of the exposition, things are going to have to be paced really very tightly. Expect this new version to be the clippiest Prince of Denmark in town. Indeed, producers Dan Jinks and Bruce Cohen see this as a real thrill-ride:
Our goal is to present the story as a suspense thriller.  We want to make it exciting and accessible for an audience today.
Of course, the original play is still plenty exciting and accessible if you don't run away from the language like a big fraidy cat. I don't think they really mean "an audience today" but "the ignorant, lazy and just plain scared, the people who have somehow been brainwashed into believing that Shakespeare is boring or difficult to understand." I'll grant that his plays aren't inherently cinematic (for alarmingly obvious reasons) but its been proven already that making them play on the big screen doesn't require even a tiny amount of dumbing down.
Incidentally, the BBC are planning to record on film a version of the recent stage production that starred David Tennant and, as I type, Jude Law is starring in a production at London's Donmar Warehouse. Hamletmania returns.