Takashi Shimizu To Direct First Ever Japanese Digital 3D Film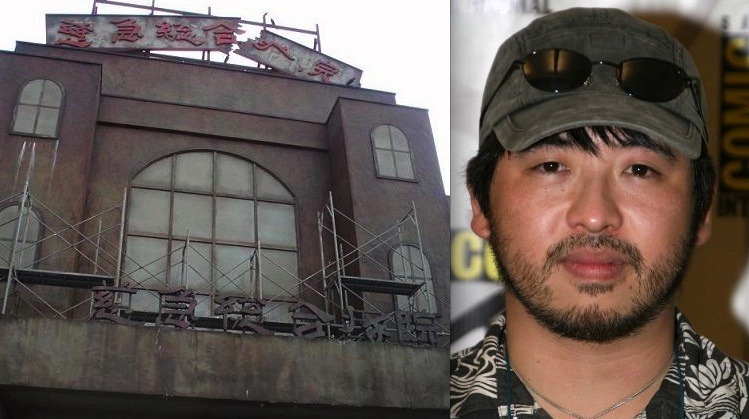 The Japanese equivalent of Disney's The Haunted Mansion movie is to be Takashi Shimizu's The Shock Labyrinth, a 3D horror movie based upon a popular theme park ride. Here's the official synopsis:
One rainy night a young girl named Yuki goes missing under mysterious circumstances. Following a 10-year absence, she suddenly returns. Her friends Ken, Hajime, Rin, as well as her sister Miyu are confused, but happy to finally see her again. Later that night, Yuki suddenly faints and they try to bring her to the hospital. When they arrive, they find the hospital building itself is actually a strange, mystical labyrinth.
The theme park attraction in question is the Labyrinth of Horrors at the Fuji-Q park which apparently holds the Guinness record for being the biggest haunted house walk-through attraction in the world, taking almost an hour to navigate. Much of the film will be filmed inside the attraction during park down time. A couple of years ago the attraction was temporarily redressed as a Resident Evil tie-in, much as Disney sometimes put a little Nightmare Before Christmas gloss on their Mansion. I'd loved to have seen that.
With the Shock Labyrinth film due for an October release, the producers have seen fit to declare specifically that it will be launched before Avatar. That scheduling seems to be key to producer Masayuki Tanishima, which suggests he's perhaps worried about the film seeming somehow paltry after Avatar raises the public's expectations of theatrical 3D. Note another little wisp of hype for Cameron, no matter how accidental.
Shimizu previously directed the splendid Marebito, the first two American The Grudge films and a whole wave of Ju-on pictures, their Japanese originals. I like him a lot and am definitely keen to see what he can do with this next spook house picture. Sounds like he could pretty much have the characters try to navigate the labyrinth in real time (it's so darn huge) which could be fun.