First Look: Josh Brolin As Jonah Hex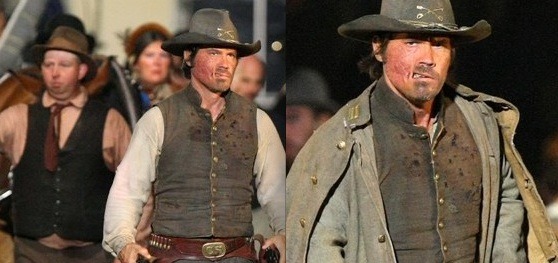 Our first look at Josh Brolin in his Jonah Hex costume, not to mention make-up, has appeared on the Lainey Gossip blog. The main thrust of their story is some rather un-/Filmy jibber jabber about Brolin's private life, but they decided to illustrate it with some Jonah Hex paparazzi shots from this last weekend's shooting. Sample all three of the Brolin images after the jump, and don't forget that there's already been some snaps of Megan Fox in her rather... er... overt costume.
There's such a tangled wodge of backstory necessary to explain the scarring on Hex's face that I won't wade into that now.
Jonah Hex is being directed by Jimmy Hayward, making his live-action debut after co-directing Horton Hears a Who. Apparently, he's a real dead ringer for Empire Magazine's Chris Hewitt. There was much attention paid to Hayward's history in animation when it was announced he was taking up this project, and it seemed many were sceptical about his ability to shift gears.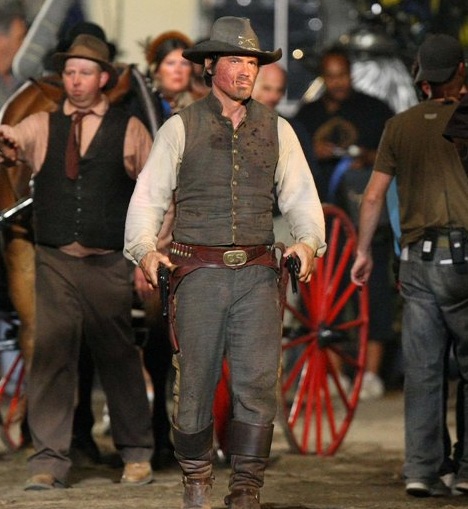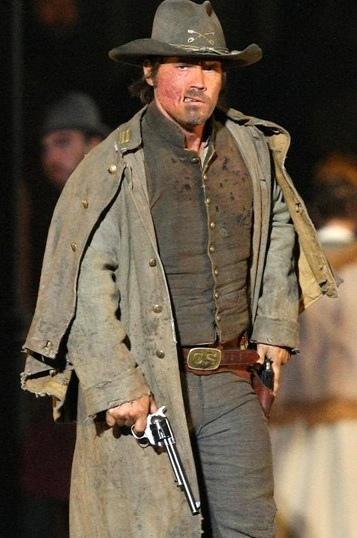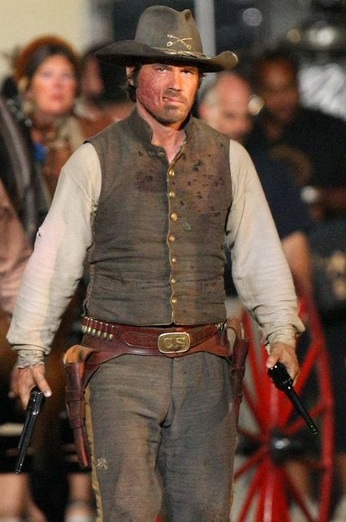 Brolin has taken a very hands on role with this picture, it would seem. He was quite vocal in attacking it when screenwriters Neveldine and Taylor were also attached to direct, then he appeard to be instrumental in both the hiring of Jimmy Hayward and John Malkovich, cast as the villain Quentin Turnbull. At least we know who to blame if the film turns out to be a total turkey.
Amongst the changes from the Neveldine and Taylor screenplay that I am expecting are some curbing of the bawdy dialogue ("don't forget to get your dick wet, soldier"); the requirement for Leila, Megan Fox's character to appear naked; and several extreme stylistic conceits (a glob of spit hitting the ground in extreme slow-motion, "EXTREME CLOSEUP: 10,1000 frames per second, FILLING the SCREEN, detonating massively on a micro scale").
The scar in these pictures is somewhat less extreme than the one described in the screenplay too:
The right side of his mug is HORRIBLY SCARRED... a rope of dermis it could only have been melted and healed – connects the top lip to the chin, stretched taut over snarling teeth like a leather strap.
Sounds rather more Two-Facey, doesn't it?