First Look: DreamWorks Animation's Oobermind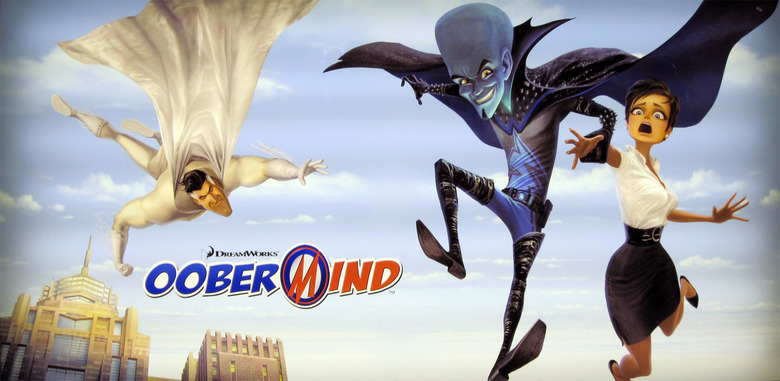 AICN have posted a batch of new promotional images and posters from the Licensing Show in Las Vegas, including a promotional poster for Spider-Man 4, a generic Iron Man 2 character banner and a poster featuring Shrek and Donkey for Shrek Forever After.
But the thing that caught my attention was the first promotional art for DreamWorks Animation's Oobermind. Maybe just because we havent seen any of these character designs before. This is the superhero project being produced by Ben Stiller, formerly titled Master Mind. I've cleaned up some of the images and posted them after the jump. Head on over to AICN to see the promotional art in higher resolution.
Written by Alan J. Schoolcraft and Brent Simons, Oobermind is a satirical take on superhero movies (think The Incredibles). When super villain Oobermind (Robert Downey Jr) defeats his arch-rival Metro Man, the world should be his oyster. But instead, Oobermind falls into total despair. It turns out that life without a rival is life without a point for him. So he creates a new superhero rival. Unfortunately, the new hero wants to be a super villain too. Who can we turn to? Who has what it takes to stand up to this menace? Who will defend the innocent? Oobermind! That's who.  Tina Fey also provides her voice for the film. Oobermind is scheduled to hit theaters on November 5th 2010.