Avatar Power Suit On Display At E3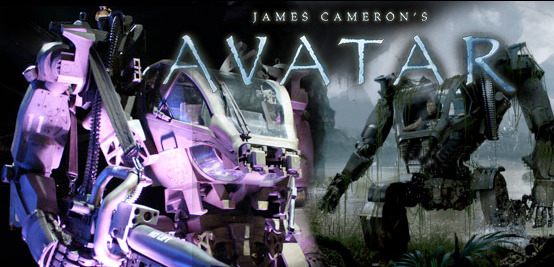 Last week an image leaked out of a 14-foot tall powersuit from James Cameron's upcoming 3D sci-fi epic Avatar. At the time I wondered why 20th Century Fox didn't send their legal team after all the sites that posted it. Heck, it seemed to be a confirmed set photo. Not the case at all. While the powersuit is a confirmed prop from the movie, the photo wasn't taken on the set. So where was it taken? Probably on route to the E3 video game convention in Los Angeles.Our friends at Collider were able to snap a few photos of this monster mech suit on the show floor. I have included one after the jump.
These 14-feet tall Powersuits, called Heavy loaders, (potential spoilers) "are worn by human troopers on the surface of alien planet Pandora. One sequence is going to show a group of Powersuited troopers, led by Matt Gerald's Corporal Lyle Waynefleet, laying waste to a Na'vi village, torching it with flamethrowers and even causing civilian casualties."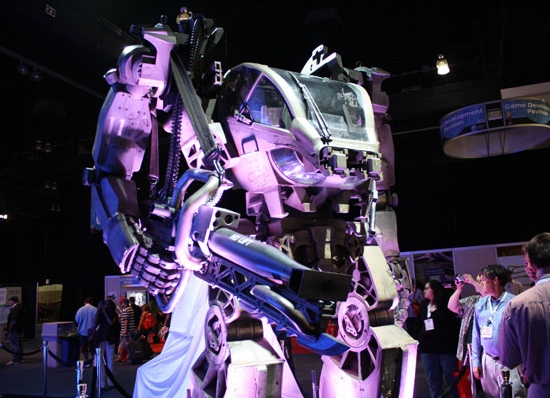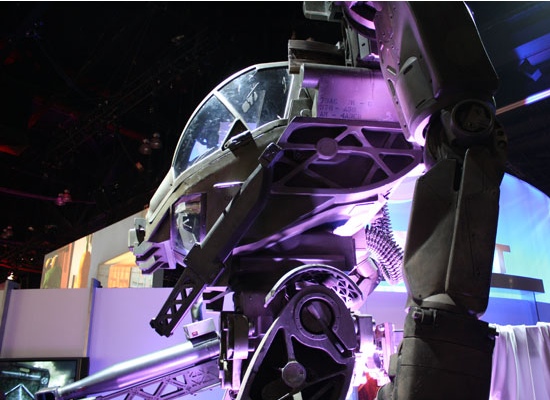 The suits look fucking insane. If these photos don't get you excited about this movie, I don't know what will. Head on over to Collider to see more images.