First Look: Sam Worthington In Clash Of The Titans
Update #2: Warner Bros has provided us with high resolution copies of the photos that appeared in Entertainment Weekly and Empire Magazine.
Warner Bros has released the first two production photo from Louis Leterrier's remake of Clash of the Titans. The two stills feature Sam Worthington as Perseus, "the mortal son of Zeus who was born a god but raised as a man." Worthington was the best part of Terminator Salvation, and I have high hopes for him in Avatar. Check out both of the photos after the jump. As always, click to enlarge.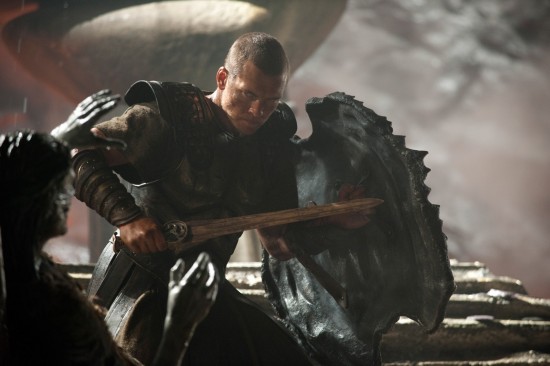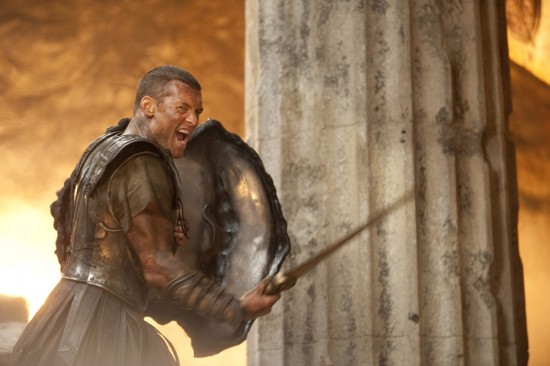 Helpless to save his family from Hades (Ralph Fiennes), vengeful god of the underworld, Perseus volunteers to lead a dangerous mission to defeat Hades before he can seize power from Zeus (Liam Neeson) and unleash hell on earth. Leading a daring band of warriors, Perseus sets off on a perilous journey deep into forbidden worlds. Battling unholy demons and fearsome beasts, he will only survive if he can accept his power as a god, defy his fate and create his own destiny.
Rounding out the cast is Gemma Arterton (Quantum of Solace) as Io, Perseus' mysterious spiritual guide throughout his journey; Mads Mikkelsen ("Casino Royale") as Draco, who takes up his sword to join Perseus' quest; Jason Flemyng (The Curious Case of Benjamin Button) as Acrisius, a one-time king-turned-hideous beast; and Alexa Davalos (Defiance) as Andromeda, a princess doomed to lose her life if Perseus does not succeed.
Clash of the Titans is currently shooting, and is set for a March 26th 2010 release.