Spielberg's Tintin Will Get Released Internationally First; December 2011 In The US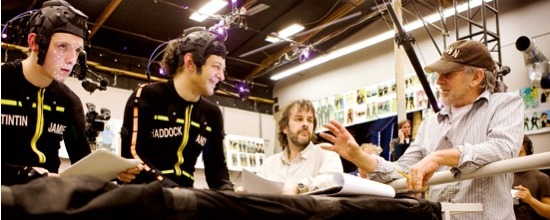 Paramount Pictures and Sony Pictures Entertainment have finally announced their release plans for Steven Spielberg's 3D performance capture adaptation of The Adventures of Tintin: The Secret of the Unicorn. The film will be released internationally in late October and early November, 2011, more than a month before the film is released stateside by Paramount on December 23rd 2011.
The early international release makes sense as the property is a lot more popular overseas. The reception from European audiences and critics will be a nice transition for American audiences who aren't as familiar with the character.
Jamie Bell stars as the title character, Tintin, an intrepid young reporter whose relentless pursuit of a good story thrusts him into a world of high adventure, and Daniel Craig as the nefarious Red Rackham. From a screenplay by Steven Moffat, Edgar Wright and Joe Cornish, and featuring a supporting cast of Andy Serkis, Simon Pegg, Nick Frost, Gad Elmaleh, Toby Jones and Mackenzie Crook.
The film is the first of a planned series of 3D performance capture movies based on the character. Peter Jackson is scheduled to direct the second film, and a third film has been announced, but no director is yet attached.