Die Hard: Year One - John McClane Prequel Developed As A Comic Book Series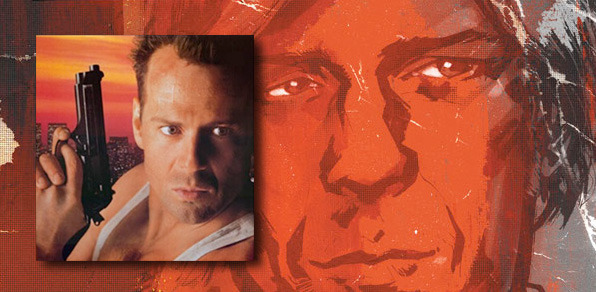 What if I told you that a prequel to Die Hard was being developed? Before you freak, let me explain: 20th Century Fox is not developing a Die Hard prequel... Die Hard: Year One will be released in comic book form by BOOM! Studios. More information and first issue comic book covers after the jump.
"Every great action hero got started somewhere: Batman Began. Bond had his Casino Royale. And for John McClane, more than a decade before the first DIE HARD movie, he's just another rookie cop, an East Coast guy working on earning his badge in New York City during 1976's Bicentennial celebration. Too bad for John McClane, nothing's ever that easy."
Written by Howard Chaykin, art by Stephen Thompson, covers by Dave Johnson, Jock and John Paul Leon, Die Hard: Year One will hit comic book store shelves in August 2009.  As a comic book series, I don't think this is entirely a bad idea. Lets just hope that Fox executives don't get any bright ideas.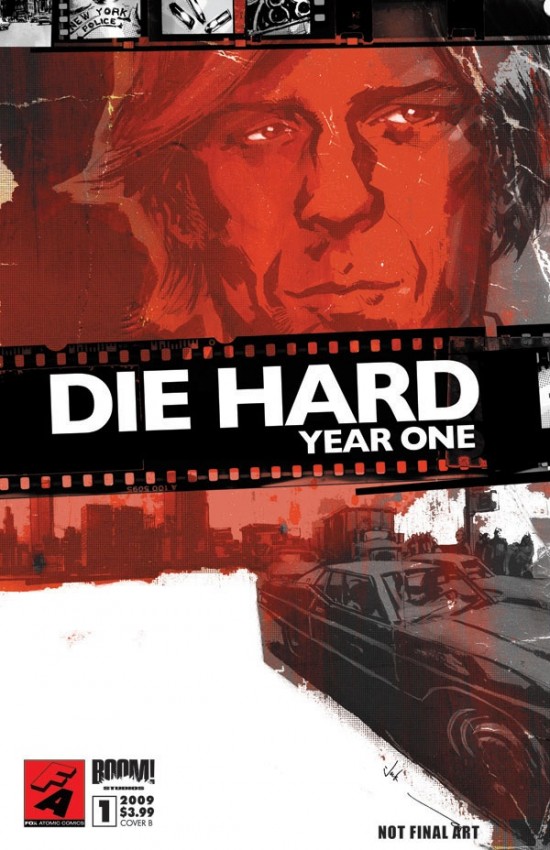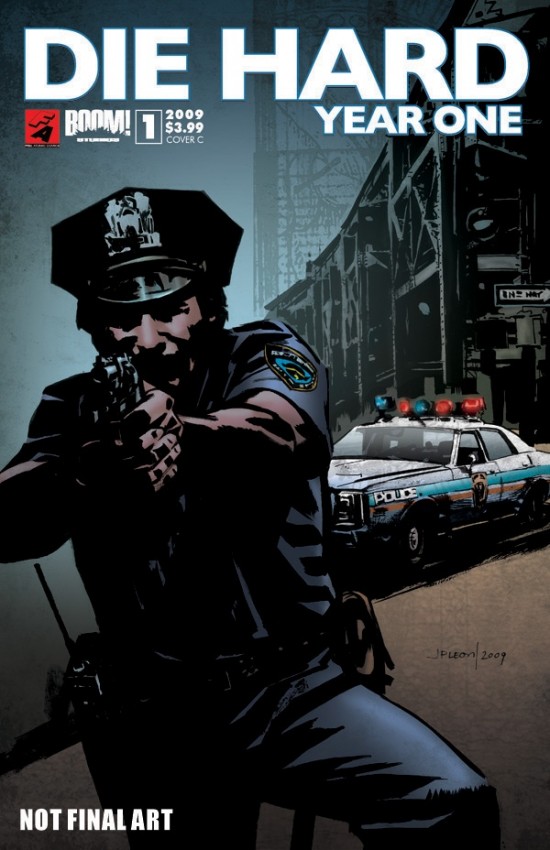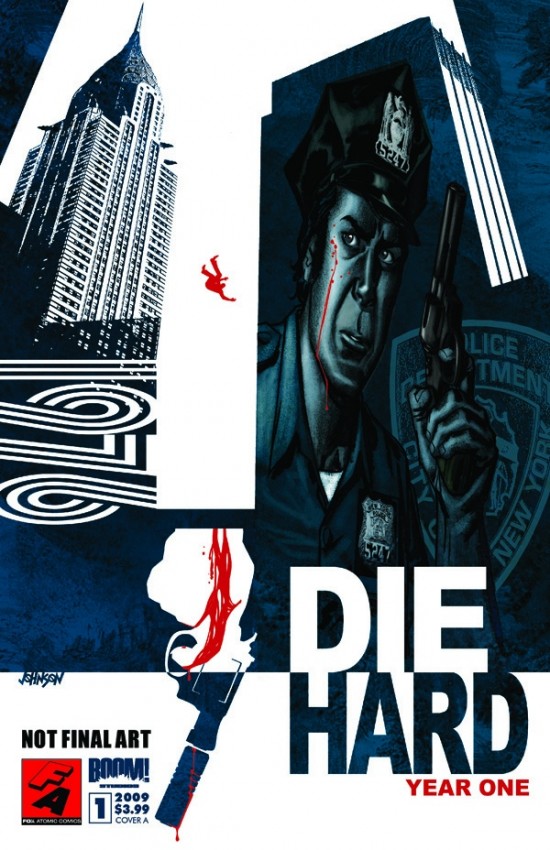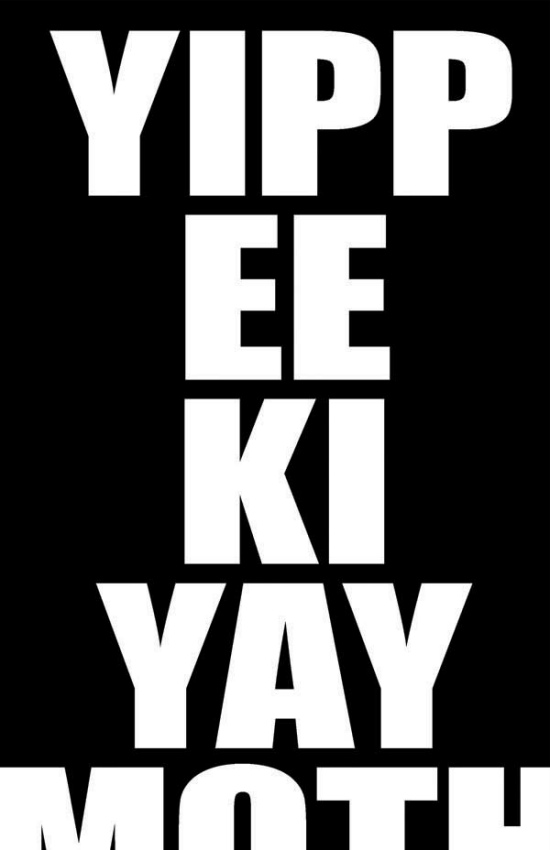 via: comicscontinuum