Ferrell, Carell, Rudd And McKay Meeting Next Week To Discuss Anchorman 2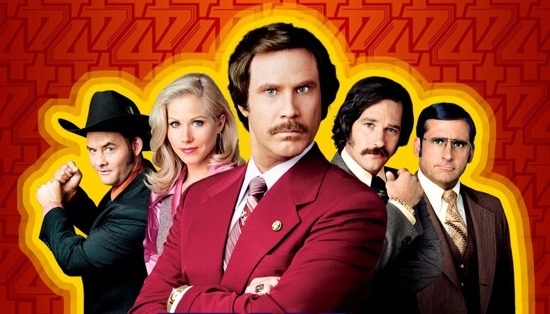 We've been hearing about a possible Anchorman sequel for the last year. Most of the original cast members and creative team have expressed interest in making a sequel, but with the popularity of the film's three main stars on the rise, I've pessimistically ruled it off as a possibility.
Will Ferrell is making the rounds doing publicity for Land of the Lost and was asked for an update while appearing on an Australian radio show Jono & Dano. According to Moviehole, Ferrell told the hosts that "everyone is meeting next week" to discuss a possible sequel. Ferrell went on to joke that the meeting is really to see whether or not Paul Rudd and Steve Carell are willing to take pay cuts, as he wouldn't be.
In May of last year, director Adam McKay said he wanted to return to Anchorman after his next film, which never ended up going into production. Paul Rudd later revealed that they were considering setting the film in the 1980's, or maybe even on the moon. I'm not sure I'm interested in an Anchormen in Space movie, but a film set in the 80's would allow for all kinds of fun pop culture jokes.
But with all the parties coming together for a discussion about a sequel, things are begining to sound a lot more serious. Could we see a Anchorman 2 in 2010?