5 New Photos From The Book Of Eli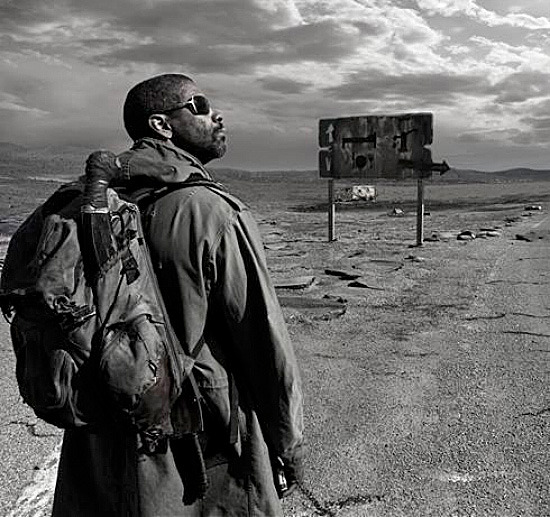 Warner Bros has released five new photos from The Hughes Brothers' The Book of Eli in Wednesday's edition of USA Today. Described as a post-apocalyptic western, the film tells the story of a lone man (Denzel Washington) who fights his way across America in order to protect a mysterious sacred book that holds the secrets to saving humankind. The film is set in the future after the sun has exploded, leaving earth to rot.
The photo above is from a scene where Eli comes upon a fork in the road. He decides to turn right towards a town to power up his iPod and refill his canteen. The article reveals that Washington shed 55 pounds for the role. Gary Oldman plays Carnegie, a town leader who runs the town and wants Eli's book. Four more photos after the jump.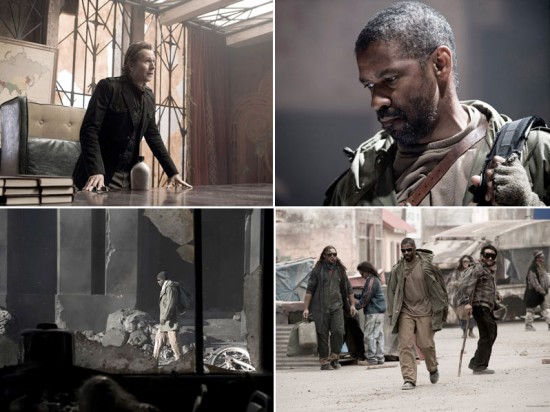 Mila Kunis, Ray Stevenson and Jennifer Beals co-star. The Book of Eli will hit theaters on January 15th 2010.