'77 Movie Trailer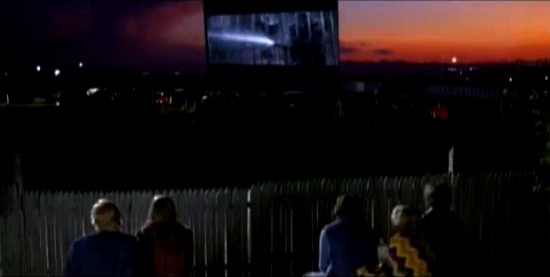 Before Fanboys was ever announced, there was another Star Wars-themed project in the works, an indie coming of age drama titled 5-25-77 from Patrick Read Johnson (director of Angus, writer of Dragonheart). Many geeks will reccognize that date as the day that Star Wars was released in theaters. The movie went into production in 2004, and has sat in post production for nearly five years. The film premiered at the  Hamptons International Film Festival in October of last year under a new minimalistic title, '77.
The film tells the story of an alienated, sci-fi obsessed teen filmmaker named Pat Johnson (John Francis Daley) who must overcome his fear of leaving everything he knows and loves behind to chase his unlikely Hollywood dream. The pending release of a new movie called Star Wars on 5-27-77 is instrumental in shaping Pat's destiny.
If Fanboys was American Pie, this movie seems much more like Almost Famous. '77 looks like it has a lot of potential. I'm a sci-fi geek, a recovering aspiring filmmaker and a sucker for good coming of age indie, so I'm sure I'll have no problem connecting with this film. '77 doesn't have a distributor yet, but it does have a new movie trailer.  Check it out after the jump.
[flv:http://bitcast-a.bitgravity.com/slashfilm/trailers/77.flv 560 372]
via: FirstShowing