/Film 3.0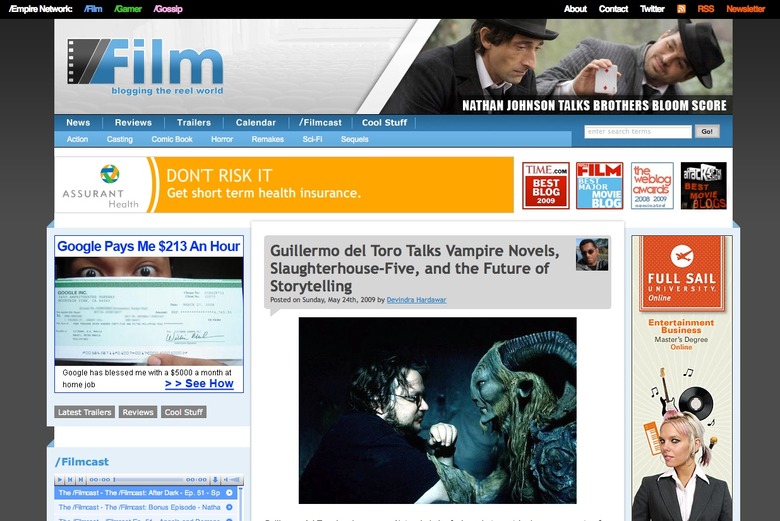 So, you might have noticed by now that we have a completely new design. /Film 3.0 is here. We went into creating a new layout with a lot of goals, too many to list. But here are our two big ones:
Goal #1: A larger content area, which will allow us to bring you larger, higher quality trailers, photos and posters.
Goal #2: With 20-24 new blog posts on every weekday, we wanted to make some of the content that quickly flies off the front page more accessible.
Consider this a soft launch. Not everything is working 100%. We're working through the bugs as we learn about them. And we're adding and changing to the design as we go. Consider it a work in progress. If you have any comments or bugs about the new design, feel free to email me at orfilms@gmail.com.