Trainspotting Author Irvine Welsh To Direct The Magnificent Eleven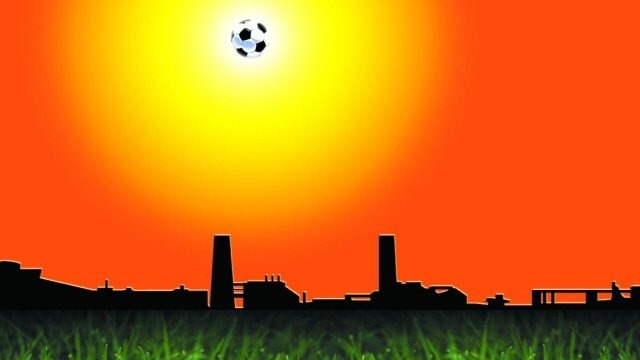 It would seem that Irvine Welsh rather likes his sporting movies. The author of Trainspotting is set to follow up his directorial debut, the darts mockumentary Good Arrows with the football-themed comedy The Magnificent Eleven. Here's the official blurb for Eleven from Angry Badger Pictures:
A modernization of the classic western in which the Cowboys are a struggling local amateur soccer team, the Indians run a nearby Tandoori restaurant and the bandits are a group of menacing thugs led by a maniac known simply as 'Blonde Bob'.
Welsh didn't originate the script, though he is going to work on another draft with original writers Pete and John Adams. I wouldn't be surprised to see his regular collaborator Dean Cavanaugh to come along too.
Ambrose Heron, the film critic on British sport radio station TalkSport had this to say:
I have read the script of The Magnificent Eleven and feel that not only is it commercially viable, it is one of the best British screenplays I have seen in a long time.
Well, let's hope that the rewrite doesn't screw that up, eh?
The image at the head of the post, FYI, is the official Magnificent Eleven graphic.
Good Arrows was made for the ITV4 channel over here in Blighty and as a result has hardly been seen by anybody. ITV1 isn't the best watched channel in the UK, so by the time you work your way down to their fourth station... well, I think it would be fair to say the audience is pretty exclusive. While ITV are funding and producing original drama, however, they deserve support. The constant repeats of old murder mysteries can get rather grating however.
The original Magnificent Seven was, of course, inspired by Akira Kurosawa's Seven Samurai. That would definitely be one to Netflix if you haven't seen it. To avoid too fine a point, let's just so there's rarely been so skillfully staged an action film. Unreservedly recommended.
Via Variety.