More Concept Art From Tim Burton's Alice In Wonderland?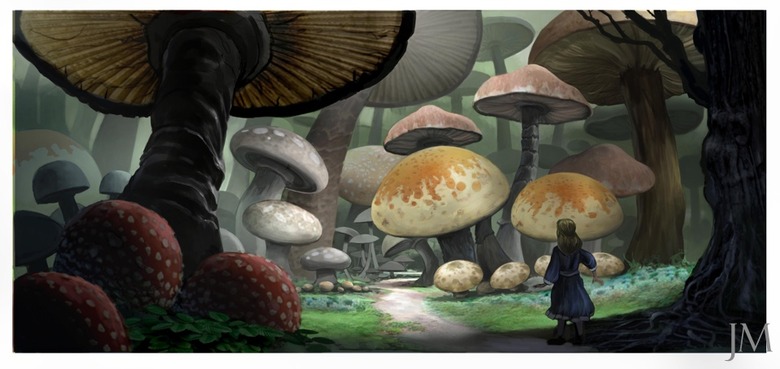 Russian film site Filmz.ru has gotten their hands on what appears to be new concept art from Tim Burton's 3D adaptation of Alice in Wonderland. The initials on the bottom of that art reads "JM", and the only crew members with those initials are the set designer Jeff Markwith or lead model maker Jason Mahakian. The art isn't as Burton-styled as the previous pieces I've seen, so I'm not sure if these are legit or not. Take a look after the jump.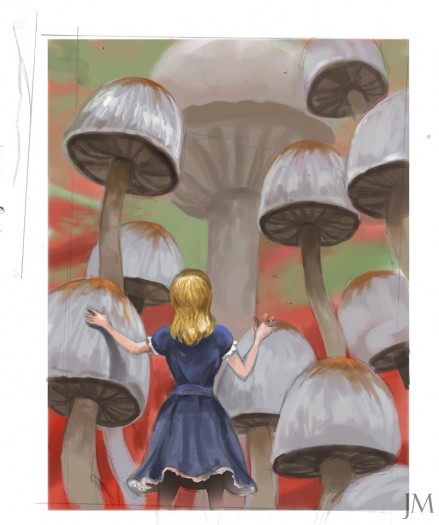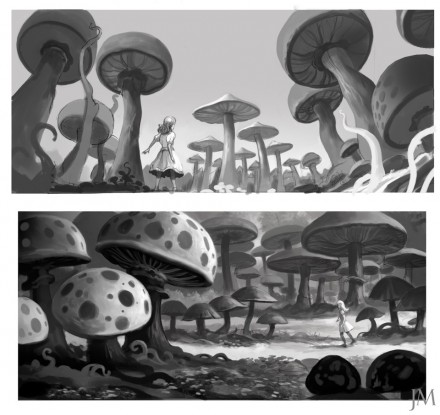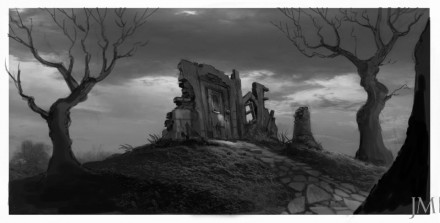 Alice in Wonderland, directed by Tim Burton and starring Johnny Depp as the Mad Hatter, Anne Hathaway as the White Queen and Mia Wasikowska as Alice, will be released on March 5, 2010. Visionary filmmaker Tim Burton will put his distinctive touch on the combination live-action and performance capture version of Lewis Carroll's classic tale "Alice in Wonderland." The all-star cast also includes Helena Bonham Carter, Crispin Glover, and Alan Rickman.