Cool Stuff: Dapper Dan's Back To The Future And Ghostbusters Art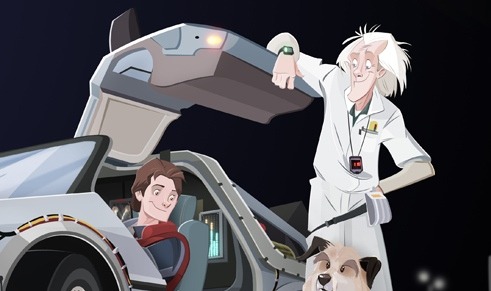 Canadian animator Dapper Dan has created this awesome Back to the Future fan art, titled "Do Not Open Until 1985", for the Autumn Society of Philadelphia's 80's Pop! Gallery show in June. Anyone who reads the site knows I'm a Back to the Future fanatic, and this piece perfectly captures the Twin Pines Mall scene from the first film. I wish Dan was selling prints of this thing... I really love his animated-style. Dan has made the art available as a computer desktop background.
See the full piece after the jump, as well as a couple amazing Ghostbusters-inspired pieces.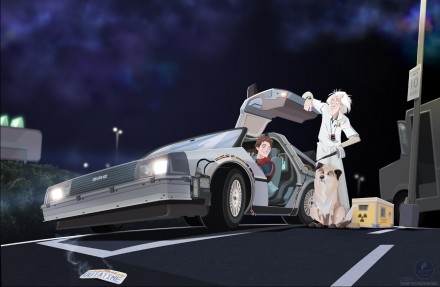 Here are a few pieces of Dan's Ghostbusters-inspired artwork.
Check out more of his after on his Deviant Art profile. Thanks to /Film reader Ender for the tip.
Cool Stuff is a daily feature of slashfilm.com. Know of any geekarific creations or cool products which should be featured on Cool Stuff? E-Mail us at orfilms@gmail.com.