Sam Raimi Has Something To Prove With Spider-Man 4, Hopes To Begin Shooting In February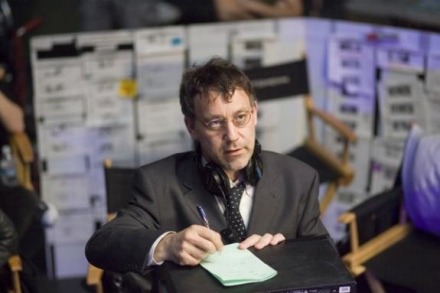 Sam Raimi has been doing press for his new horror film Drag Me To Hell, which means we've been getting some small updates on Spider-Man 4. The director says that he's looking to prove himself after the well criticized Spider-Man 3 mistakes.
"I've learned a lot of lessons about what people didn't like and missteps that I'd made," the director tells Cinematical. "I made a lot of mistakes, and it's part of the reason I so want to make this next story of Peter Parker. I really think I know in my heart who the character is... I would like one more chance at it [that character]." ... "I really do look at them as things that I've learned, and hope that when I apply what I've learned to this next one, I really make a film that people enjoy and is really true to the character in a fresh, original way. That's my goal."
He tells MTV that he's talked with Kirsten Dunst about returning for another film, and while she is willing, he can't say for sure until he has a script in hand. As you probably already know, Pulitzer Prize-winning Playwright David Lindsay-Abaire has been working on the script, and Raimi says that he'll have a draft in his hands in Mid-June.
Also, he's about to hire "a production skeleton", later telling the Los Angeles Times that Spider-Man 4 will hopefully begin shooting in February 2010, aiming for the announced May 6th 2011 release.