Page 3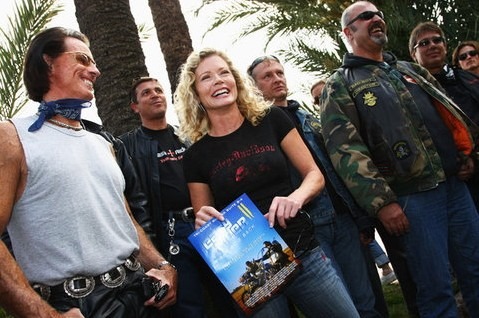 Here's a whole slew of off-center bits and pieces for the more adventurous amongst you. There's some real gems hidden behind the front line of giant robot pictures... and a lot of oddities too.
The picture at the head of the post is of a Cannes photocall to promote the sequel to Easy Rider. Yep. The sequel to Easy Rider. According to Cinematical the film revolves around the brother of Peter Fonda's Captain America and will get a cinema release in September. Will it have the effect of the original? My brass tack landed in No.
12 more scraps from the table of the cinematic devils after the break.
VideoBusiness report that Disney have branded their Blu-Ray edition of Snow White as a Diamond Edition. The subsequent Diamond titles will begin with the two Fantasias and Beauty and the Beast. Standard DVDs won't get the label – maybe they can be branded White Diamond like those bottles I see the drunk men in shop doorways suckling on.
The videogame developer Ubisoft are looking to get into special FX. The Financial Times – sadly not as pink online as in the 'flesh' – have some details.
Celebrate at the official Star Wars site as The Phantom Menace was released ten years ago, according to Peter. From his e-mail to me on the matter he seems to be a huge fan of the film and probably even has a Darth Maul bedcover or something like that. Or perhaps I misread him seriously. And deliberately. [Editors Note: Brendon misread
]
Chace Crawford has been confirmed as the lead of the Footloose remake by The Hollywood Reporter, with E! naming Miley Cyrus as a potential co-star. I really liked a great deal of the Hannah Montana film but I wish it had somebody else in it instead. Guess that wasn't an option.
An MTV interview with Justin Long yielded the sad revelation of Anna Faris and Christina Applegate being signed up to play female chipmunks in the Alvin 'squeakuel'. Talented comediennes who deserve better than standing in a recording booth for a few hours then having their voices sped up until they take on a nausea inducing pitch.
Variety tell us that Bridget Jones is being translated to a stage musical. Bridget's creator (and pretty much her alter ego) Helen Fielding is working on the book and lyrics. Book in this sense being the script for the musical, in case you aren't a fan of the form and don't know the lingo. I'm surprised how far and hard I have to search to find other fans of musicals. Maybe I'm looking in the wrong places.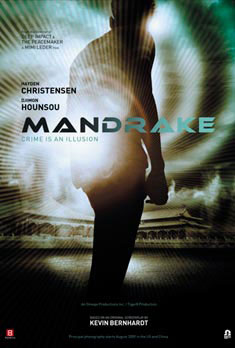 Mimi Leder's attempt at a Mandrake movie is gathering cast. According to Coming Soon, Hayden Christensen has a role, presumably the lead, with Djimon Honsou apparently in support. The film will feature an escape stunt from an SUV dropped from a plane. Their source appears to be the Cannes promo poster you can see here.
Spanish director Bigas Luna is prepping a 3D sci-fi film. Las Horas Perdidas report that the film is a post-apocalyptic affair and is derived from a novel called, I think, The Manuscript of the Second Origin by Manuel de Pedrolo.
Wim Wenders next project is Pina, a 3D dance film he will make in collaboration with choreographer Pina Bausch. I read at Yahoo that Alain Derobe is the cinematographer. Just one day after I bemoaned the lack of well-filmed dance in modern cinema here comes Wim to save the day. I'll always love Wim Wenders for his passionate hatred of zoom lenses.
Matt Lucas has dressed up as Susan Boyle for Heat magazine, and while they haven't put the pictures online, those fiends at The Daily Mail have.
Anton Corbijn is adapting Martin Booth's novel A Very Private Gentleman, with Georgle Clooney onboard to star as an assassin hiding out in the idyllic Italian countryside. There's one last job for him to do, in case you couldn't guess. The same Variety report tells us that Overture have snapped up US rights to The Men Who Stare at Goats, Grant Heslov's fictional comedy based upon Jon Ronson's non-fictional comedy.
The LA Times think that Miramax might be on the way out. Maybe the Weinsteins will buy the label back?
That's going to have to be enough for now. I'd have to do this twice daily to keep up.