Steven Spielberg To Produce Martin Luther King Biopic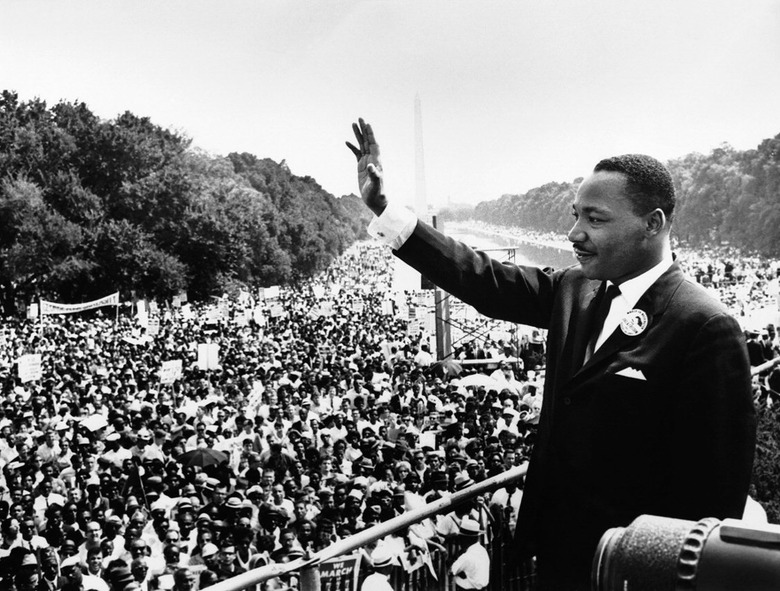 DreamWorks has acquired the rights to make a feature film based on the life of civil rights leader Martin Luther King.
"In trying to tackle such an ambitious project, the question we had to ask ourselves is, 'Why now?' " DreamWorks CEO and co-chairman Stacey Snider told Variety . "The answer lies in MLK's own words: 'All progress is precarious.' With every step forward, new obstacles emerge and we must never forget that his life and his teachings continue to challenge us every day to stand up to hatred and inequality."
I could write about the history of MLK, but if you don't already know this story, than you should probably be educating yourself instead of reading a film blog. I'll be very interested to see who is hired to write and direct this biopic. It would be very easy to create an on the nose and preachy film about King. Personally, I would like to see the story that isn't in the history books, a more personal take on King's life story.
Who should direct? Nothing has been decided yet, but it has been a life long dream of Steven Spielberg to make a film based on King. Spielberg will produce with Suzanne de Passe and Madison Jones.
Discuss: Who would you like to see write/direct an MLK movie?