Guy Ritchie's Sherlock Holmes Movie Trailer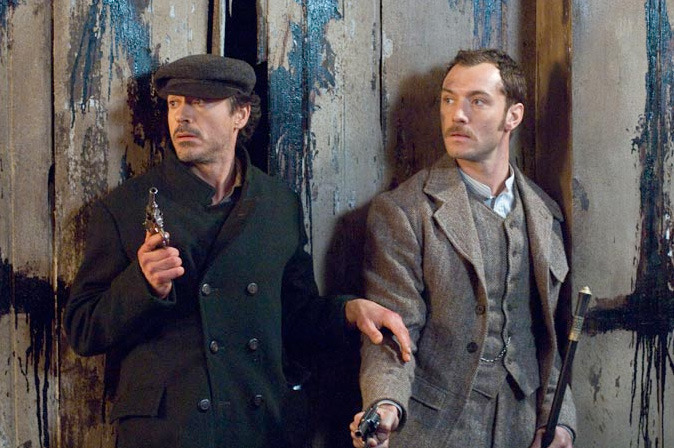 Warner Bros has released the trailer for Guy Ritchie's Sherlock Holmes. The film stars Robert Downey Jr as the title character, in fresh new take on the popular mystery novels. Jude Law co-stars as Dr. John Watson, Rachel McAdams plays Holmes' love-interest, "the deceptive" Irene Adler. And Mark Strong plays the film's villain Lord Blackwood, an industrialist who "holds sway over a cult of dark-arts practitioners and claims to possess supernatural powers, is linked to a series of murders."
The film's Pirates-esque action-comedy tone is front and center in the new trailer, as is Ritchie's signature style with dutch angles and Fight Night-like slow-motion bare-knuckle bouts. Check out the trailer after the jump and leave your thoughts below!
Watch the trailer in High Definition: 1080 | 720 | 480
Plot Synopsis: In a dynamic new portrayal of Arthur Conan Doyle's most famous characters, "Sherlock Holmes" sends Holmes and his stalwart partner Watson on their latest challenge.  Revealing fighting skills as lethal as his legendary intellect, Holmes will battle as never before to bring down a new nemesis and unravel a deadly plot that could destroy the country.Sherlock Holmes will hit theaters on December 25th 2009.
via: DumDrum