Imogen Poots Cast In Shakespeare Spin-Off Cordelia And Hideo Nakata's Chatroom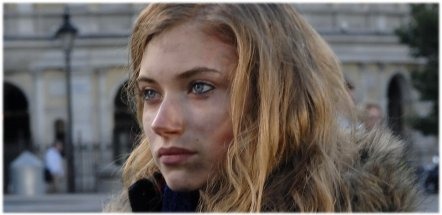 There's been a pair of stories in Screen Daily that tell us of two different films to have just cast Imogen Poots in lead roles. There's Chatroom, an internet inspired thriller from Hideo Nakata, director of the Ring films, and there's also Cordelia, a spin-off from Shakespeare's King Lear that revolves around the life of Lear's daughter after her exile to France.
Chatroom's origins are also theatrical, in fact, having been adapted by Enda Walsh from his stage play of the same name. Walsh also scripted Hunger, Steve McQueen's much loved film about the hunger striker Bobby Sands. One scene in that film is realized as an unbroken shot of around seventeen minutes, providing essentially an extended dialogue from a single camera position. You might be forgiven for wondering if Walsh can break his theatrical style, or if he'd want to.Cordelia has its own Hunger link, in fact, as the two films are set to share a cinematographer in Sean Bobbit.
If you don't know the play King Lear, the crucial plot thing to know is that Lear decides to split his kingdom between his three daughters and announces that whichever one loves him the most can have the biggest portion. Two of his daughters heap claims of their undying love and affection on him, but Cordelia is more honest and tries to represent her feelings more realistically. As a result, Lear exiles her to France. Ouch.
The director for Cordelia will be Gordy Hoffman, the elder brother of Phillip Seymour and screenwriter of Love Liza. He came across Melissa Brandt, the screenwriter of Cordelia, through the Blue Cat screenplay contest. I wonder if it has anything to do with Dougal? Probably not. At least it confirms that screenplay contests aren't a colossal waste of time every time.
Cordelia will be going into production later in the year after Poots is done with Chatroom, which begins filming next month. Amongst her fellow cast members in the Nakata will be Aaron Johnson from Kick Ass, Matthew Beard from And When Did You Last See Your Father?, and Daniel Kaluuya and Hannah Murray from Skins.