Lily Cole And Scott Speedman To Star In Mary Harron's The Moth Diaries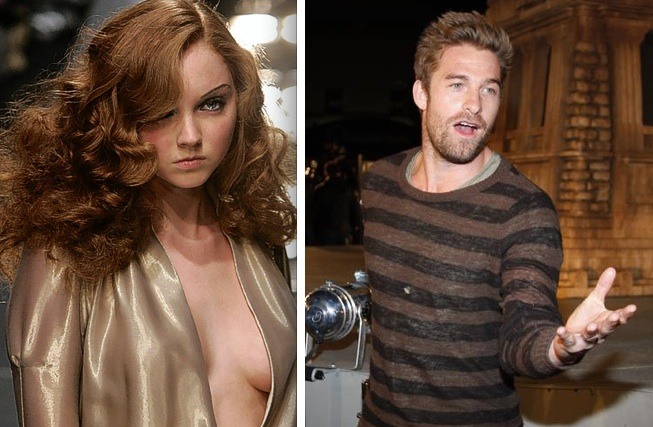 When I last reported on Mary Harron's big screen adaptation of Rachel Klein's vampire novel The Moth Diaries, the writer-director was in London for a retrospective of her work at the Birds Eye Festival and the Diaries info only came up incidentally. Back then in March it wasn't obvious to me who had scripted the film, or indeed who was going to star but that's all come clear in a new Screen Daily report from Cannes.
The story takes place in a boarding school for girls. The narrator of the novel is a diarist who begins to suspect that a newly arrived pupil is a vampire. This character, the enigmatic Ernessa, is specifically pale – a none too obscure plot point in a vampire tale – so while there's no specification in Screen Daily's post as to who Cole would be playing, she's got the complexion for the suspected vampiress. Speedman will be playing the literature professor who gives the girls their grounding in gothic literature.
Both Harron and producer Edward Pressman are quoted on the project. Here's Pressman:
[It's] very smart, very visual, very feminine yet very powerful.
And Harron:
This is a chillingly atmospheric horror story with real emotional depth. I've tried to stay true to Rachel Klein's novel in the way it re-works and updates the Gothic tradition and the whole notion of girl-on-girl vampires.  Lily Cole is a very talented actress and... I've long been a fan of Scott Speedman.
I suspect that Cole has some serious acting chops. Forget her debut appearance in St. Trinians – the best is yet to come. Sally Potter has her in Rage and Gilliam gave her a crucial role in The Imaginarium of Dr. Parnassus, which alongside Harron selecting her here suggests to me she's everything a model turned actress is not meant to be.
For his part, Speedman's been getting some interesting roles lately with The Strangers and, most particularly, Atom Egoyan's Adoration indicating he could be on for a very interesting and rewarding career. I really liked him in Felicity and Dark Blue too.
I recommend keeping The Moth Diaries on your radar. This should turn out to be one of the most interesting genre pieces of next year.