Page 3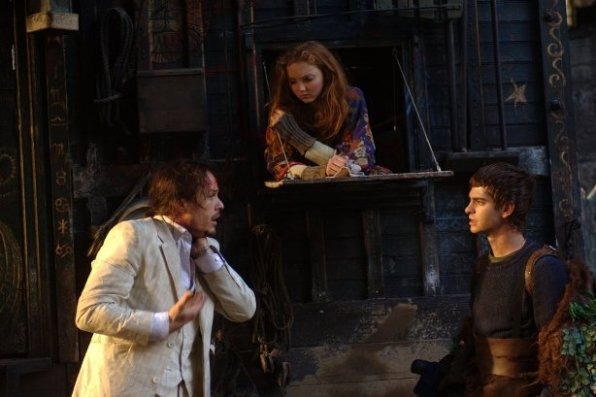 I've been very busy this week, but now I'm back and hitting the /Film trail in a big way. Just to clear my plate enough to get some more on there, however, I'm going to bring you my very own Page 2.
At the head of the post you can see a new still from The Imaginarium of Dr. Parnassus. As well as Heath Ledger you can see Lily Cole and the really very amazing Andrew Garfield. There's a new fan blog that seems to be posting every scrap they can, including scans from a French Magazine that let slip of some more images.
Countless more fragments of new news after the break. Come join me.
Duncan Jones, director of Moon, has suggested via Twitter that he would like to remake Fritz Lang's M. I'd like to remake ET – which is odd, beacuse both Jones and I are just talking in letters, not full words.
A live action version of Bubblegum Crisis will require the co-production co-operation of 6 different nations. As well as two male leads the cast will include four back up female cast members. As per the anime original, The Hollywood Reporter notes that these would be two caucasian and two Asian ladies.
Julie Taymor's Spider-Man musical may have found its Green Goblin in the form of one time blue mutant Alan Cumming. The New York Post suggest that he's on board and likely to cost more that $15,000 per week.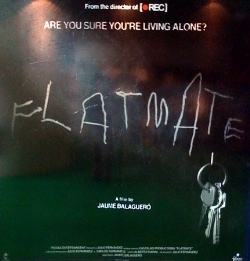 Jaume Balaguero is prepping Flatmate and Twitch have posted the first promotional art work. Looks almost as boring as the whole of [REC] and it doesn't even move.
The musical collaboration between David Lynch, Danger Mouse and Sparklehorse won't now be getting a full release. EMI have threatened legal action as Mr. Mouse is on their pay role and this album was set for release elsewhere. According to the NME, Lynch's photobook is still going to hit shelves next month but will now come packaged with a piracy-enabling CD-R instead of the music. The only question now, I suppose, is how long it will be until the tracks are online.
Nick Hurran is to direct a William Tell movie. Jim Caviezel is to take the title role with The Hollywood Reporter naming Til Schweiger (...is a Basterd) as his co-star.
Fangoria have the first images and set report from Herschell Gordon Lewis' latest film. Grim Fairy Tale is Lewis' 37th picture but still seems to rely on the condom-and-offal approach to gore effects that helped make his original classics, well, classics.
Jerry Lewis is set to take the top billing in a picture for the first time since King of Comedy. According to Variety, Daniel Noah's screenplay Max Rose is about a widower who "revisits key moments" of his life in order to understand them better so there's every chance a younger actor as a younger Max Rose will do the heaviest lifting.
Han Solo appears in the Indiana Jones and the Staff of Kings video game. Essentially, the Jones model just gets a new outfit but you can check an video of his appearance out on the official Star Wars site.
Variety have reported that Frank Miller is off of Buck Rodgers though, apparently, the producers are still looking to make another picture with him. Slightly unbelievable seeing as they had previously collaborated on The Spirit, which I thought might have been enough to scare off anybody.
Larry Clark is remaking Neil Jordan's Mona Lisa, which I think worked as a radical revision of Taxi Driver itself in the first place (similar milieu, different country; similar plot dynamic in places; both films feature taxi drivers as the leads; a lot of cross over in the themes and emotional material). Variety say that Clark has cast Mickey Rourke in the role first played by Bob Hoskins and Eva Green in the role first played by Cathy Tyson. I'm definitely not averse to the idea of remakes, but this one just gives me a case of the head shakes.