New Film From Vikas Swarup, Creator Of Slumdog Millionaire, Coming Our Way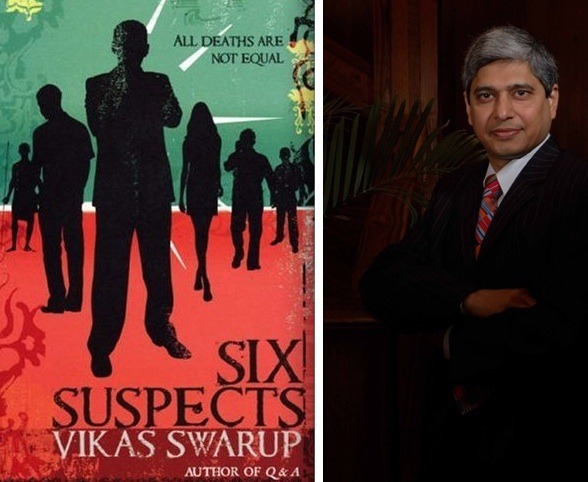 On the no-brainer development fast track now is the second film to be based on a novel by Vikas Swarup, the guy who penned Q&A. That one was the novel adapted into Danny Boyle's outrageously popular Slumdog Millionaire.
According to Screen Daily, Six Suspects is to be a $15 million budget whodunit set in Delhi. Set to be scripted by John Hodge, screenwriter of not one but two other Danny Boyle-helmed films (Trainspotting, Shallow Grave) the project is being described as "Agatha Christie meets Elmore Leonard" and, if it's anything like Slumdog, the film will dive into Delhi's criminal underbelly known for its contract killings and rampant fraud.
Like many manor house crime stories before it, Six Suspects centers on a houseful of likely suspects who, in this case, may or may not have murdered politician's son and notorious playboy Vivek "Vicky" Rai. He's just gotten off scott free for the murder of Ghandi scholar and bartender Ruby Gill. In same vein as Q&A/Slumdog's flashbacks, it seems, we'll along the way learn just how the incredible, intertwining paths of each suspect leads them to the scene of the crime.
I guess we'll see lots of rich people in contrast with lots of poor ones, huh? Two faces of Delhi that we got to see in Slumdog. With all the attention that Slumdog got on this side of the globe, they may just be onto a winner. Slumdog Park, anyone?
Does this news suggest that a Hodge-Boyle reunion might be on the cards? Hmm. I'd like to think so – I think Hodge gave Boyle the best material of his career, and Boyle gave Hodge his biggest hits. Idle speculation so far, however, and we'll just have to wait and see. However, what we do know is that Six Suspects is being developed under the auspices of BBC Films by Paul Raphael's Starfield Productions and is due to shoot in Delhi next year.