Transformers 2 Remake Of Stan Bush's "The Touch"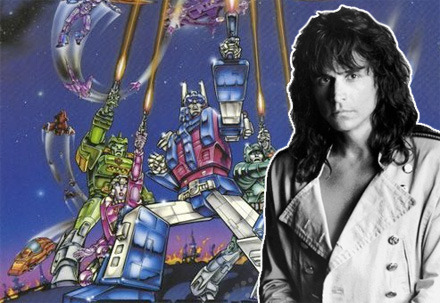 Stan Bush's 1986 song "The Touch" was featured in the soundtrack for Transformers: The Movie, and later became a cult hit among Transformers fans and 80's pop culture fanatics. The song was also later covered by Mark Wahlberg in Boogie Nights. Bush has recorded a new version of the song, retitled "The Touch: Sam's Theme", for the upcoming release of Transformers: Revenge of the Fallen. Although, it's not clear if the track is featured in the film itself.
You can listen to the new version embedded after the jump.  I've also included the original cheesy 1980's music video, which I much prefer (at least that version is so bad its good...).
Also, Linkin Park have released a teaser for their new song, "New Divide", which is not only a track on the film's soundtrack, but also part of the movie's score. That video is also included after the jump.
The Touch: Sam's Theme:
1980's version:
Linkin Park:
source: TFW2005