Kevin Smith's Green Hornet Movie Is Finally Going To Be Released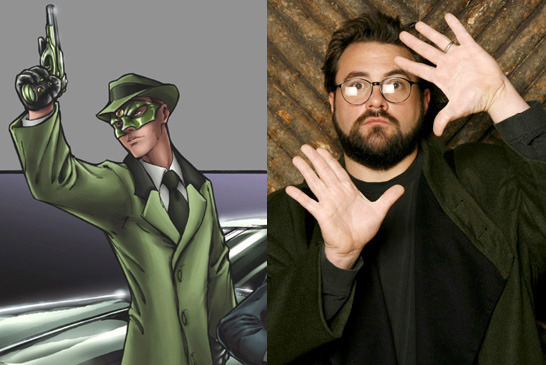 Five years ago Kevin Smith was hired to write and direct a big screen adaptation of The Green Hornet. Smith dropped out after getting cold feet, fearing he wouldn't be able to handle an action -heavy big budget comic book film. As many of you know, the film since passed on to Seth Rogen who is co-writing and will star as the title character in a Michel Gondry-directed adaptation. But it looks like Smith will be revisiting his Green Hornet story...
....to be released in comic book form. Smith tells EW that he was asked to write an arc on the comic book series but had to decline due to other commitments (which I'll get to in a minute).
"But then I thought 'I already wrote a Hornet story once...' It's the Hornet movie I'd make if I was making it today. And there's no better time to do that than before Seth Rogen and Michel Gondry's version defines the character for the mainstream. We haven't picked an interior artist yet, but we've got some stellar cover talent on board already: Alex Ross, John Cassaday, Jae Lee, and David Finch."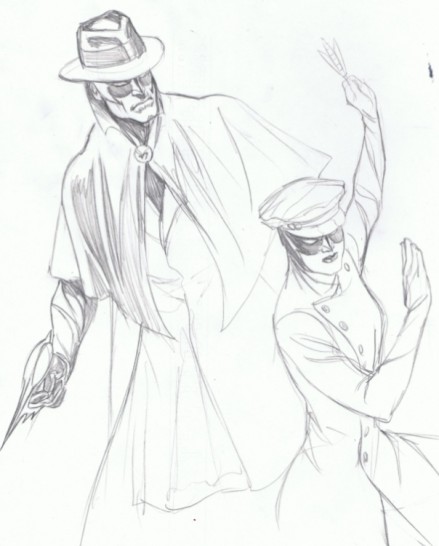 The sketch above is from Alex Ross. The story covers the passing of the torch from Britt Reid to his son Britt Jr.  Smith explains further on his blog: "So While it's not a straight-up adaptation of the "Green Hornet" movie script I wrote some years back, it's definitely gonna take its cues from that script – just as that script took its cues from all the source material available (radio, TV, comics). So this is about as close as I'll get to making that "Green Hornet" flick I walked away from directing all those years ago, when I was too chicken-shit and gay-in-love with my own characters to try something outside my comfort zone."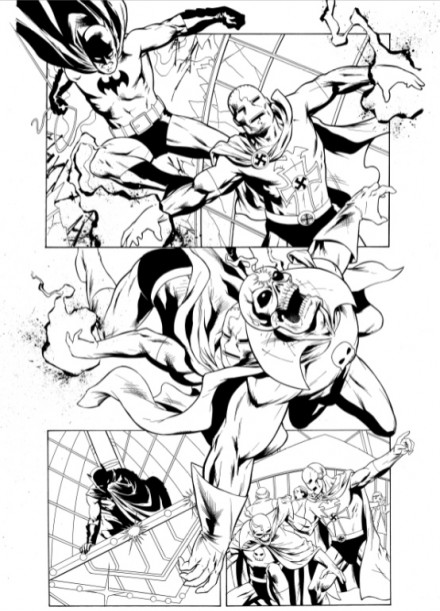 Smith is also doing a twelve issue Batman mini-series called "The Widening Gyre", which will be split into two volumes and separated by a 6-month break. The first six scripts are already completed, and the half-year break gives the filmmaker/writer time to finish the second set.
"The story sees Batman taking a fledgling vigilante under his wing," Smith writes. "Does it sound like a tale for the ages? No; sounds like it's been done before. It has. But still, "Gyre" somehow manages to be pretty original. I guarantee there's stuff in this story that makes you go "I've never seen that in a comic before," or "How come someone more talented than this fat dick didn't think of this first?" Granted, I'm a little biased."
Smith is currently in New York City doing prep for his next film, a comedy called A Couple of Dicks, starring Bruce Willis and Tracy Morgan.