10 New Photos From Quentin Tarantino's Inglourious Basterds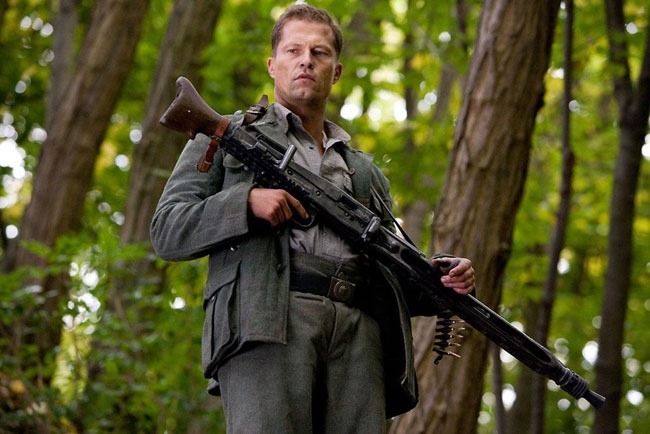 Universal Pictures International has released a batch of new photos from Quentin Tarantino's Inglourios Basterds on CineMovies (found via ThePlaylist). The new production photos take a look at some of the characters not included in the character posters we've been featuring over the past few weeks (as well as some of the "Basterds" we've seen before) and some of the location shots from the movie. Above is a photo of Til Schweiger as Sergeant Hugo Stiglitz, an ex-Nazi who is recruited into the Basters unit. More photos after the jump.
Melanie Laurent, who portrays the film's heroine a Cesar winning actress named Shosanna Dreyfus.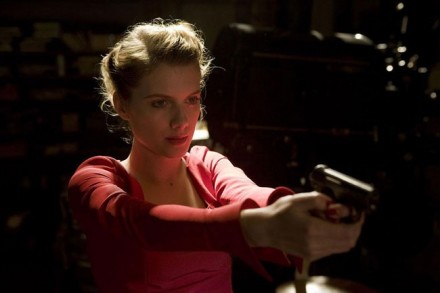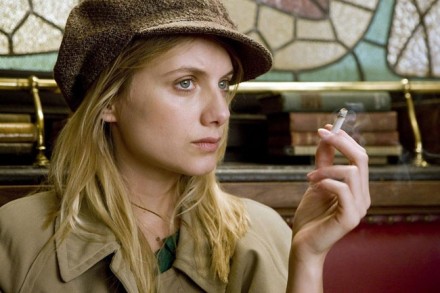 Daniel Brühl as Frederick Zoller, a german officer and war hero.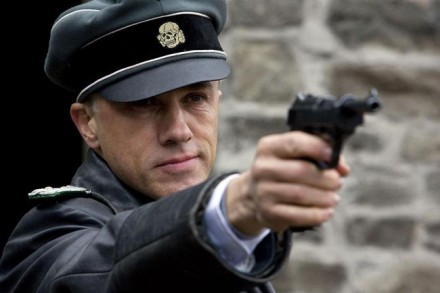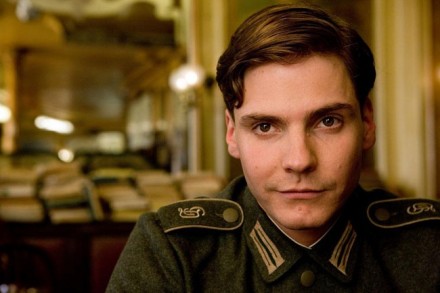 Christoph Waltz as Col. Hans Landa, nicknamed "The Jew Hunter", Landa is the main villain of the film.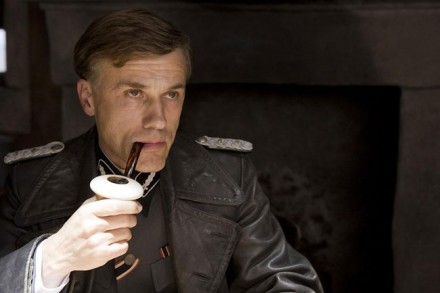 Diane Kruger as Bridget von Hammersmark, a popular film star in Nazi Germany and a spy for the allies. And Michael Fassbender as Lt. Archie Hicox, a British Army officer who joins up with the "Basterds."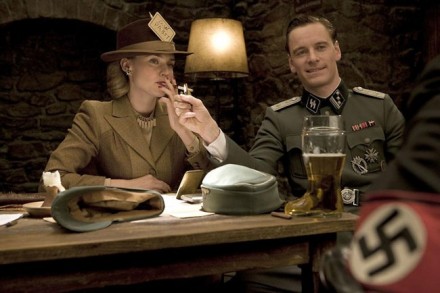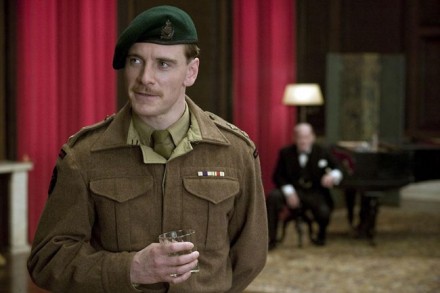 Some of the location shots from the film: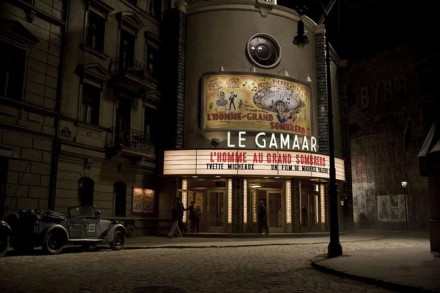 Inglourious Basterds begins in German-occupied France, where Shosanna Dreyfus (Mélanie Laurent) witnesses the execution of her family at the hand of Nazi Colonel Hans Landa (Christoph Waltz). Shosanna narrowly escapes and flees to Paris, where she forges a new identity as the owner and operator of a cinema.
Elsewhere in Europe, Lieutenant Aldo Raine (Brad Pitt) organizes a group of Jewish soldiers to engage in targeted acts of retribution. Known to their enemy as "The Basterds," Raine's squad joins German actress and undercover agent Bridget Von Hammersmark (Diane Kruger) on a mission to take down the leaders of The Third Reich. Fates converge under a cinema marquee, where Shosanna is poised to carry out a revenge plan of her own...