Page 2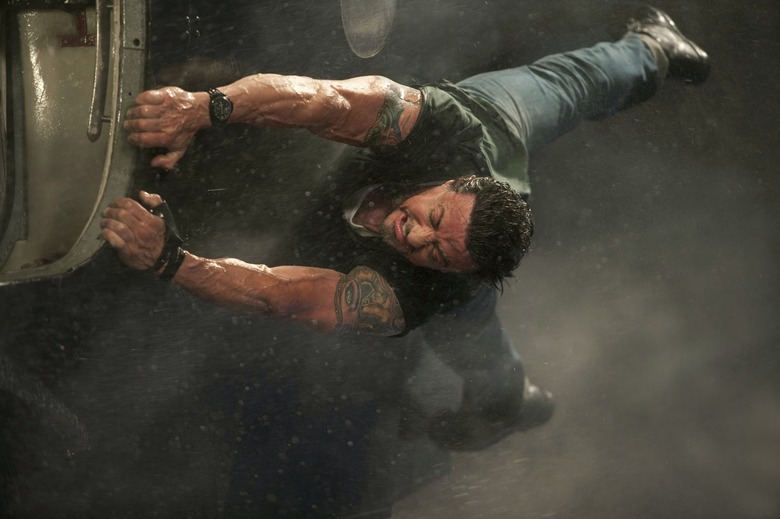 A new photo of Sylvester Stallone in The Expendables has been posted on the film's official production blog.32 news tidbits that didn't make the front page, available after the jump.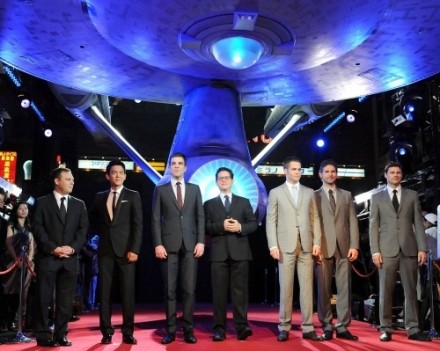 The Tokyo premiere of Star Trek featured a giant replica for the Starship Enterprise. [quinto]
Glenn has found a way to control his life-size R2D2 with his iPhone.
Pixarians are tweeting from the Cannes Film Festival premeire of Up on the account UP_dates.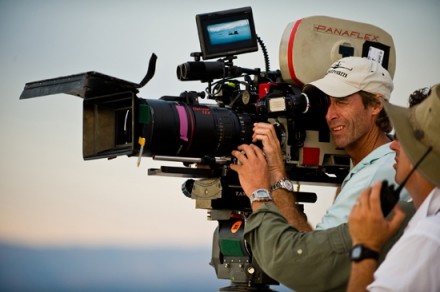 MichaelBay.com has posted two new behind the scenes photos of Michael Bay on the set of Transformers: Revenge of the Fallen.Collider has Cannes promo footage from the movie Demoted, which stars David Cross, Michael Vartan and Sean Astin.Geeks of Doom explains 10 common gripes people have with the new Star Trek movie.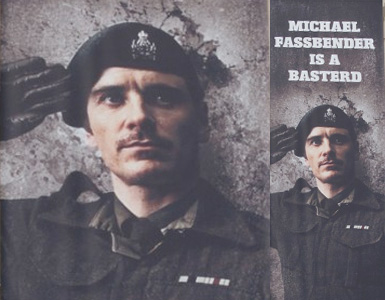 Ioncinema has a photo of a Cannes Film Festival character banner for Quentin Tarantino's Inglourious Basterds, featuring Michael Fassbender as Lt. Archie Hicox.WiReD has put together a map of some of the exotic Star Trek locales filmed in California.
JVC has announced their first 8K Projector. That's 8,192 x 4,320 pixels, 10,000 lumens of brightness and produce a 5500:1 contrast ratio. [gizmodo]
William Shatner has released video footage of his first meeting with JJ Abrams since their infamous back and fourth web "feud".Megan Fox gives her interpretation of High School Musical: "Let me tell you what it's really about. High School Musical is about this group of boys who are all being molested by the basketball coach, who is Zac Efron's dad. It's about them struggling to cope with this molestation. And they have these little girlfriends, who are their beards. Oh, and somehow there's music involved. You have to get stoned and watch it." [vulture]Movieline lists 5 actors worth considering as Star Trek's next villain.
Kevin Smith raves about Star Trek star Chris Pine.
Producer Kevin Eastman tells Movieweb that there will be an official announcement "within the next 30 days" reguarding David Fincher's Heavy Metal.
Warner Bros. has purchased John Hlavin's spec script The Gunslinger. [thr]
HBO has released a second promo trailer for Season Two of True Blood.
Antonio Banderas is set to star in Tony Krantz's neo-noir detective film The Big Bang, about a L.A. private detective who's hired to find a missing stripper. [variety]Kevin Smith's A Couple of Dicks has been moved to a February 26th 2010 release date. [bom]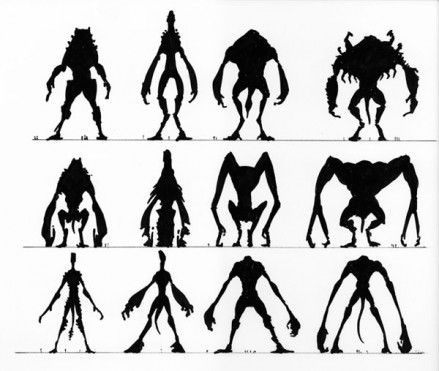 Creature designer Neville Page's portfolio reveals the evolution of the Cloverfield monster. [io9]
Robert Pattinson was spotted leaving the home of director Peter Berg. Could they have been talking about a potential upcoming project? [perez]Shauna MacDonald, Devon Bostick, Marty Moreau, Karen Cliche, Shawn Mathieson, Melanie Scrofano, James Gilbert, Shawn Ahmed, Janelle Hutchison, Gerry Mendicino, Caroline Cave and Ginger Busch have joined the cast of Saw VI. [bloody-disgusting]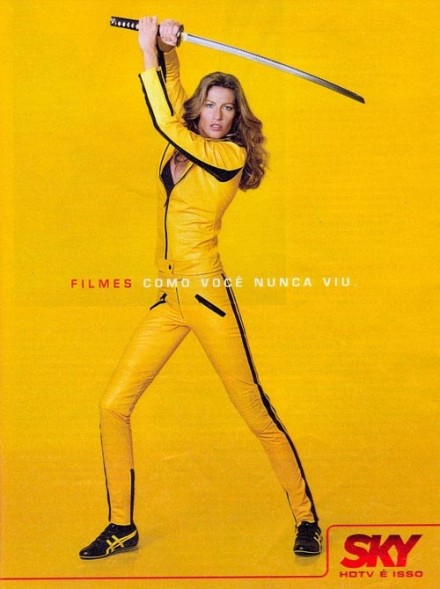 Gisele Bundchen appears as as The Bride from Kill Bill in Sky's HDTV advertising campaign "Films as you never saw." [copyranter]
Dark Castle has announced that they will be producing a remake of the 1965 film I Saw What You Did and I Know Who You Are!, retitled I Saw What You Did. [variety]
Director Rian Johnson has written a wonderful blog post about the creative process over on the official Brothers Bloom blog.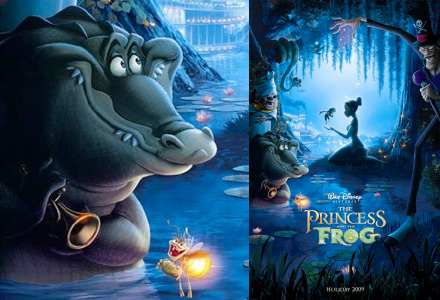 Disney has released the poster for The Princess and the Frog. [Cinematical]
Paramount Pictures has announced a June 18, 2010 release date for the Kenny Ortega-directed Footloose remake. [comingsoon]
Producer Jerry Bruckheimer is launching a Santa Monica-based video game studio, Jerry Bruckheimer Games Inc. [thewrap]
MTV has the trailer for The Asylum's Mega Shark vs Giant Octopus.Production Weekly is reporting that Mickey Rourke and James Gandolfini in talks to co-star in Seven Holes For Air, a dark western that Bill Paxton is directing.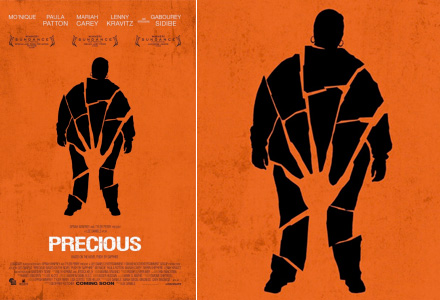 Lionsgate has released a Saul Bass-inspired poster for the Sundance dramatic hit Precious (previously titled Push). [cinematical]
The teaser trailer for M Night Shyamalan's The Airbender, which is attached to Transformers 2, runs 100 seconds. [frank marshall]