Star Trek Exceeds Expectations, Breaks IMAX Records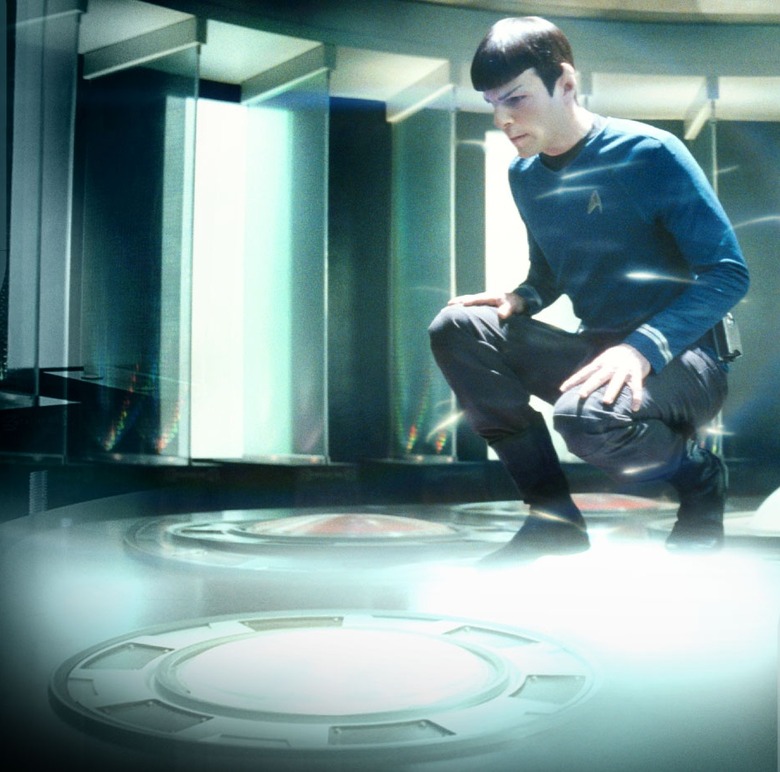 JJ Abrams' Star Trek exceeded the Sunday morning predictions, grossing $3 million more than expected. The Mother's Day numbers elevated the film's opening weekend box office to $79.2 million.
Vice-Chairman of Paramount Pictures Rob Moore says that "The spike over our initial estimates on Mother's Day demonstrates that the combination of strong reviews and solid word-of-mouth contributed to better than anticipated attendance by families yesterday, confirming our belief that 'Star Trek' has a broad, multi-generational appeal."
Also, IMAX has checked in, announcing that Trek made $9.6 million worldwide in IMAX over opening weekend. Trek grossed $8.5 million from 138 IMAX theatres domestically, a per screen average of approximately $62,000 for the weekend, marking the highest grossing Friday, Saturday and Sunday ever for an IMAX opening.
IMAX's domestic opening contributed 11% of the hit film's overall domestic box office gross of $79.2 million on less than 2% of the screens. The IMAX release also broke records internationally, generating more than $1.1 million from 25 IMAX screens, for a per screen average of $44,000.
source: PRNewswire