Toy Story 3D To Make Venice Film Festival Premeire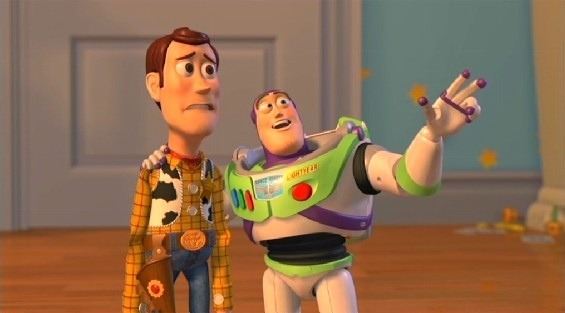 Disney's 3D versions of Pixar's Toy Story and Toy Story 2 will premiere at the 66th annual Venice Film Festival, which runs September 2nd – 12th 2009. The films will surround the Golden Lion award ceremony at the Palazzo del Cinema at Venice Lido, where the Venice Film Festival will give lifetime achievement awards to the Pixar aniamtors.
Venice will award Disney's chief creative officer John Lasseter and four Pixar directors, Brad Bird (The Incredibles, Ratatouille), Pete Docter (Monsters Inc, Up), Andrew Stanton (Finding Nemo, WALL-E) and Lee Unkrich (Toy Story 3), for their work in animation. In a statement the festival organizers said for "first time in the history of the Venice Film Festival, the award will honor not only the achievement of a single filmmaker but also the contribution of the directors of a visionary studio."
Toy Story and Toy Story 2 will be released as a 3D double feature nationwide on October 2nd 2009. The limited engagement will only run for two weeks. Toy Story 3 is still scheduled for a June 18th 2010 release. The first trailer for the third film will be attached the the double feature.