Footage From Prince Of Persia: The Sands Of Time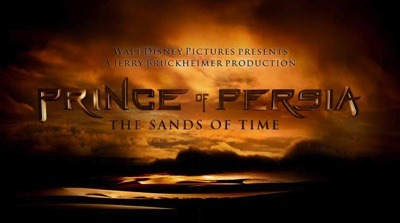 The first footage from the Mike Newell-directed big screen adaptation of Prince of Persia: The Sands of Time has aired on an ABC movie special, and is now online. Producer Jerry Bruckheimer explains the plot of the film adaptation, as we see actual footage from the film. We also get to see some of Jake Gyllenhaal's training and a look at the extensive on location Morocco shoot. I was on London-set of the film and while I can't say much (or anything really), I will say that I was quite impressed with what I saw. Watch the clip after the jump, remember to hit the HQ button to see it in high quality, and please leave your thoughts in the comments below.
Based on the popular action adventure video game, Prince of Persia tells the story of an adventurous prince who teams up with a rival princess to stop an angry ruler from unleashing a sandstorm that could destroy the world. Dastan (Jake Gyllenhaal) must join forces with Tamina (Gemma Arterton), a feisty and exotic princess, to prevent a villainous nobleman from possessing the Sands of Time, a gift from the gods that can reverse time. Harry Potter and the Goblet of Fire helmer Mike Newell is directing, and Alfed Molina and Ben Kingsley co-star.
Thanks to /Film reader Sean B for the tip.