Page 2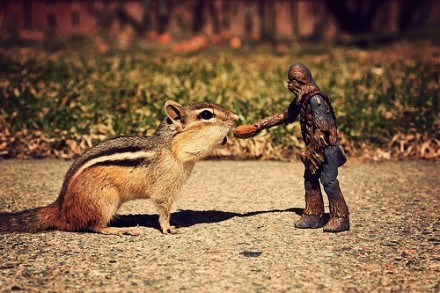 Chris McVeigh uses nuts to trick the chipmunks in his backyard and photographs them playing with Star Wars action figures. The photo above is titled "Let's Be Friends." [Flickr]
35 news stories not fit for the front page, available after the jump.

Check out these limited edition Star Trek-themed pair of Airwalk. [nicekicks]
Judd Apatow
told
MTV
that the dvd for his upcoming film
Funny People
will feature tons of bonus footage: "Every time we shot stand-up comedy, we shot their entire act. We didn't shoot it on a stage and add laughs later. We brought in real audiences and shot with six cameras and whatever happened happened. There are 5-10 minutes of stand up in the movie, but we shot everybody's act seven times so we have all of that material to play with [on the DVD]."
Newsweek
has an article titled "Has Star Trek Lost Its Moral Relevance".
MTV has a behind the scenes clip from the upcoming horror remake The Crazies.
First-quarter sales of stand-alone Blu-ray Disc players in the United States has risen 72 percent from the first quarter of 2008. [reuters]
Total Film has seen Terminator Salvation, and lists 11 things they loved about the movie.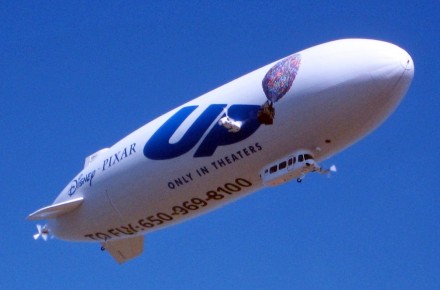 An airship promoting Pixar's Up was spotted floating over the San Fransisco Bay Area and Silicon Valley in California on Thursday. [PixarBlog]
Terminator Salvation director McG will make an appearance at the Santa Monica Apple Store on Tuesday, May 12th at 7:00pm. Click here for more info.Rian Johnson will be doing an Soho Apple Store event on Tuesday, May 12th at 7:00pm. Click here for more info.
A new trailer for the Transformers: Revenge of the Fallen video game has been released.
Fast & Furious screenwriter Chris Morgan says that "it seems like there will definitely be another one" with Paul Walker and Vin Diesel expected to return. [mtv]Mickey Carroll, one of the last surviving diminutive "Munchkins" from The Wizard of Oz, died of natural causes on Thursday at age 89. [reuters]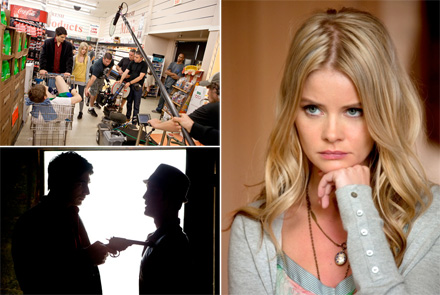 More photos from the comic book adaptation of Dylan Dog, Dead of Night, have shown up on CHUD , CBR and Mania.
DVICE takes a look at 4 Star Trek technologies that are almost here.
Fox will release Big Trouble in Little China on Blu-ray on August 4th. [blu-ray.com]
You can watch all 172 episodes of Star Trek Voyager playing at the same time at 14x speed, but why would you want to? [gizmodo]
The song that Linkin Park has been working on for Transformers: Revenge of the Fallen is titled "New Divide" and will premiere on radio stations and iTunes starting May 18th. [Linkin Park Times]
David Poland has a good 30 minute interview recorded at the 2008 Toronto Film Festival with director Rian Johnson and actress Rachel Weisz, talking about the upcoming film The Brothers Bloom.
The video above shows what The Matrix might have been like if Carl Sagan had been cast as Mr. Smith.
Kevin Smith has posted a new blog on his Silent Bob Speaks website , explaining why he hopes to sell out Carnegie Hall.
ILM used Nakatomi's Turn Into A Truck art print we featured in a previous Cool Stuff post, as the image on the Transformers: Revenge of the Fallen visual effects crew t-shirts.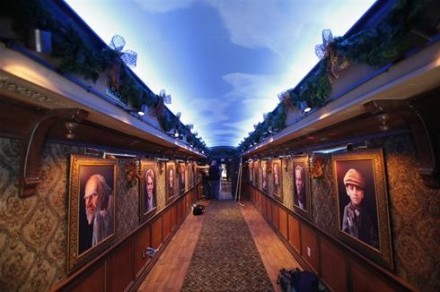 Disney will launch a cross country train tour starting on May 22nd in Los Angeles, and ending in New York on November 1st, to promote Robert Zemeckis' adaptation of A Christmas Carol. The train's four cars will include a digital gallery of the film's characters, artifacts from the Charles Dickens Museum, a performance capture display, and interactive games. Find out more about the tour on USAToday.
Details about Nick Cave's screenplay to Ridley Scott's Gladiator sequel that never happened have turned up on GoneElsewhere.
Tron fans are trying to convince Disney to bring actress Cindy Morgan, who played Lora in the original film, back for Tron 2.0. [popcandy]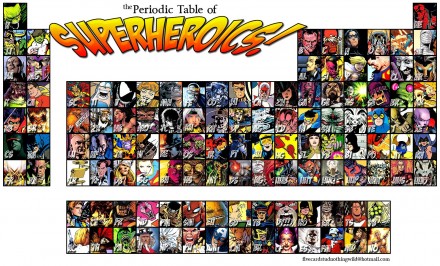 Geekologie has a periodic table of Superheroics.
CBS Films is in final talks with Dwayne "The Rock" Johnson to reunite with his Gridiron Gang director Phil Joanou in Faster, an action drama about "an ex-con bent on avenging the death of his brother, murdered 10 years earlier when the two were double-crossed during a heist. [variety]
Traitor writer-director Jeffrey Nachmanoff will direct an adaptation of the Oni Press comic book Billy Smoke for Warner Bros. [THR]Trailer Addict has two new television spots for Sam Raimi's Drag Me to Hell, one of which is embedded above.The Onion AV Club lists 18 not-so-subtle lessons learned from Star Trek.Jon Favreau ordered Mickey Rourke to slim down for his Iron Man 2 role. [contactmusic]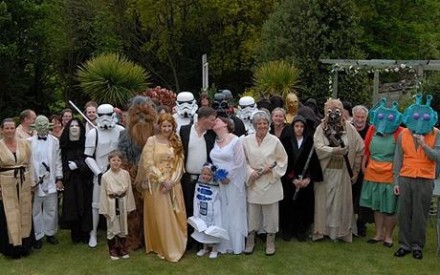 Duncan Thomson and Sammi Gardiner got married on Star Wars Day in a Star Wars themed ceremony. [telegraph]
Ray Stevenson, Christopher Walken and Val Kilmer will star in Code Entertainment's mob drama The Irishman. [CS ]Venom creator Todd McFarlane tells MTV that he thinks the character "might make a return appearance in the next one, too."
American Cinematheque's Egyptian Theatre is running a 70mm retrospective. [LATimes]