10 New Photos From Guy Ritchie's Sherlock Holmes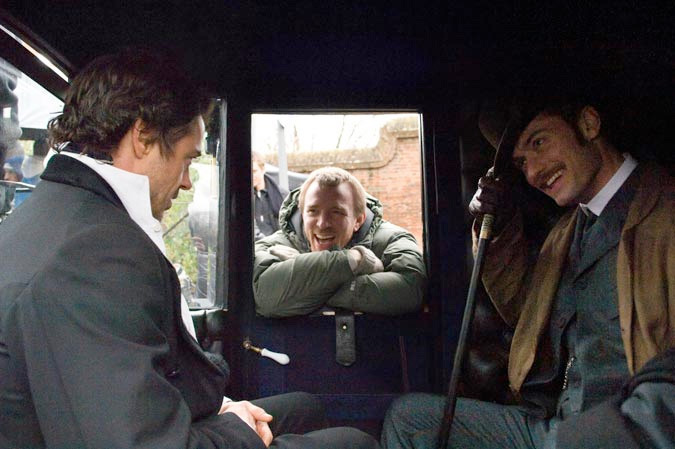 Warner Bros has premiered ten new photos from Guy Ritchie's upcoming big screen adaptation of Sherlock Holmes, starring Robert Downey Jr, Jude Law and Rachel McAdams. The photos accompany a USA Today report from the London set, which makes it evident that "this isn't your father's Star Trek... I mean, Sherlock Holmes." I highly recommend checking it out, but for those of you who don't have the time to read the whole article, I have compiled the cliffnotes after the jump.
[No photo]
The image that convinced studio executives to go in a new direction with the character depicted Holmes as "scruffy and stubbly, with a whip in one hand and a sword in the other." Sounds almost like an exact description of Indiana Jones, and that isn't just a coincidence. Producer Lionel Wigram compares the film to James Bond or Raiders of the Los Ark.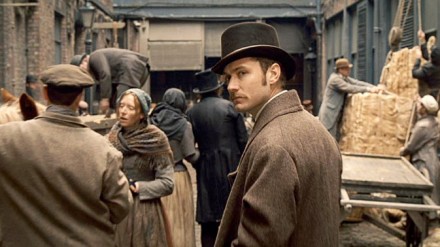 Law claims that "the physicality, the bare-knuckle fighting, the martial arts are all hinted at in the books."
"We just hold a magnifying glass over them. A word that Conan Doyle uses an awful lot is 'apprehended.' As in, 'Holmes and Watson apprehend the villain.' We get to show the apprehension."
But the film is described more as a buddy film or "Bromance" than an all out action film, which might come as a shock to some. The extended trailer that premiered at ShoWest was definitely evidence of this. The footage I screened had a very Pirates of the Caribbean-vibe, full out action comedy with Downey Jr taking the Jack Sparrow role. Law compares the Holmes / Watson relationship to "something as eccentric as The Odd Couple to Butch Cassidy and the Sundance Kid, Withnail and I and Laurel and Hardy."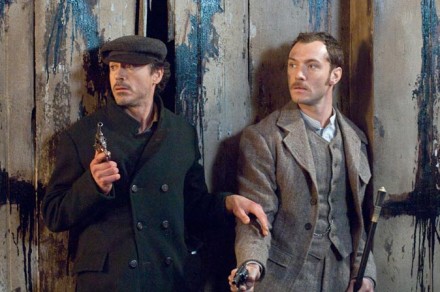 The article even gives a little information about the film's plot. Mark Strong plays the film's villain Lord Blackwood, an industrialist based on real-life occultist Aleister Crowley, who "holds sway over a cult of dark-arts practitioners and claims to possess supernatural powers, is linked to a series of murders." We get a first look at Blackwood in the photo below.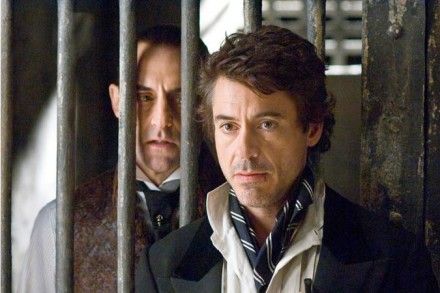 Head on over to USAToday.com to see all ten photos.