Must See: Augment Reality With New Star Trek Website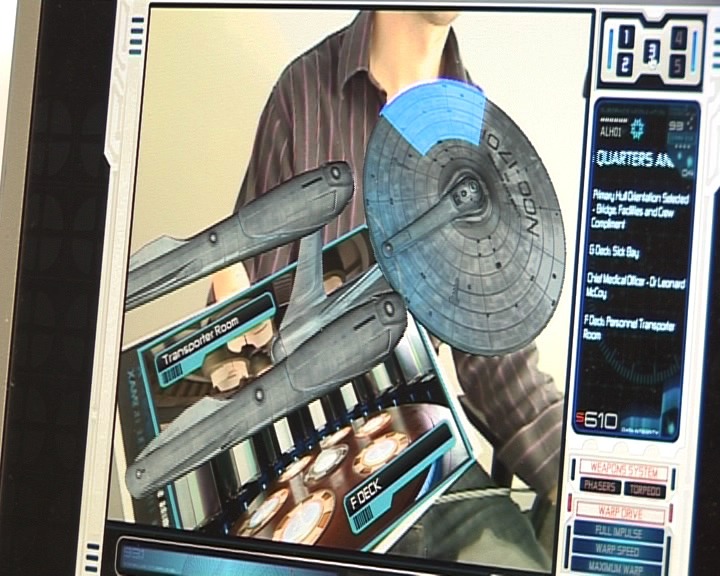 JJ Abrams Star Trek has become the first major film release to use augmented reality to promote the release of the film. Paramount Pictures International has created 'Experience The Enterprise'; "a groundbreaking augmented reality (AR) application placing a 3D interactive version of the Starship Enterprise in the palm of your hand."
Anybody with a webcam can take a tour of the Enterprise using the kind of futuristic technology that sits at the heart of perhaps the most popular science-fiction franchise of all time. Once underway, you are given a 'cadet holo-simulation' by Starfleet. The experience gives visitors a five minute tour of the Enterprise, including testing the ship's weapons systems, impulse engines and warp drive.
My printer isn't working, but I was able to try this out using a downloadable wallpaper for the iPhone, and it's pretty frigging cool. Watch the video demo after the jump.
The application itself was constructed using the original 3D model of the Enterprise appearing in the film, as well as featuring an array of special effects direct from the production.  It was developed for PPI by creative marketing agency Picture Production Company (PPC), working in conjunction with augmented reality specialists Total Immersion.