Ben Stiller To Direct Black List Dramedy Help Me Spread Goodness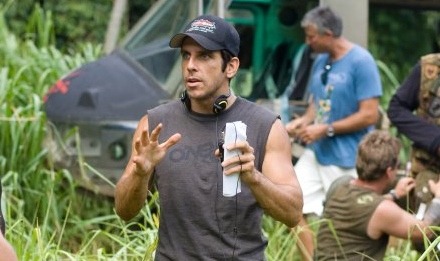 Ben Stiller has found a project worthy of being the possible follow-up to his 2008 action comedy hit Tropic Thunder. Mark Friedman's dramedy Help Me Spread Goodness was one of the screenplays featured on the 2008 Black List (a Hollywood insider list of the best unproduced screenplays of the year).  The script tells the story of a Chicago banker who gets duped out of his son's college fund by an email predator, and travels to Nigeria to confront those who ripped him off. Sounds like a pretty funny premise.
Of course, Stiller is still attached to Steven Spielberg's leftovers, the Aaron Sorkin-scripted drama The Trial of the Chicago 7. It's not that I have no interest in seeing that film, I just don't have any interest in Stiller's take on the Chicago 7 story. Don't get me wrong, Stiller has proven himself as a good comedy director with Thunder and the cult hit and early Apatow-produced Jim Carrey dark comedy The Cable Guy. But I'd just rather see someone with a more dramatic background take on the Chicago 7 project. Plus, Help Me Spread Goodness seems like a much better fit all around.
source: Variety