Box Office: Wolverine Claws To $34.75M Friday; Could Scratch Out $86.8M Opening Weekend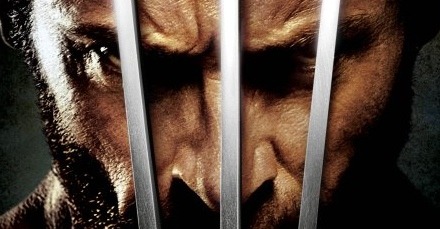 In my Final Weekend Tracking column posted on Wednesday, I predicted that X-Men Origins: Wolverine (Fox) would reach $92M on opening weekend, despite soft reviews (now only 38% Fresh on Rotten Tomatoes). My first fearless forecast of the 2009 summer blockbuster season appears to be close to dead-on (missed by only 5%).
Star-turned-producer Hugh Jackman has scored his second-biggest opening ever and, easily, his biggest as a solo star. Wolverine has mauled the competition with a massive $34.75M opening day (including $5M or so in Thursday midnight sales). That could translate to a 3-day of $86.8M, getting Hollywood's most lucrative season off to a spectacular start.
The X-Men spin-off, which has been made for substantially less than the $210M budget ponied up for to produce 2006's X-Men: The Last Stand, becomes the all-time fourth-best first-weekend-of-May opening, trailing only Spider-Man 3 ($151.1M), the original 2002 Spider-Man ($114.8M) and last May's Iron Man ($98.6M). Wolverine has also posted one of the top seven opening days ever for a comic book adaptation.
ALL-TIME BEST OPENINGS DAYS FOR COMIC BOOK ADAPTATIONS
1. The Dark Knight – $67.1M
2. Spider-Man 3 – $59.8M
3. X-Men: The Last Stand – $45.1M
4. Spider-Man 2 – $40.4M
5. Spider-Man – $39.4M
6. Iron Man – $35.2M
7. X-Men Origins: Wolverine – $34.75M (estimated)
8. X2: X-Men United – $31.2M
9. 300 – $28.1M
10. Watchmen – $24.5M
And, as comic book movies go, Jackman's solo effort has cut and sliced through the pack to become the all-time seventh-best 3-day start.
ALL-TIME BEST OPENING WEEKENDS FOR A COMIC BOOK ADAPTATION
1. The Dark Knight – $158.4M
2. Spider-Man 3 – $151.1M
3. Spider-Man – $114.8M
4. X-Men: The Last Stand – $102.7M
5. Iron Man – $98.6M
6. Spider-Man 2 – $88.1M
7. X-Men Origins: Wolverine – $86.8M (projected)
8. X2: X-Men United – $85.5M
9. 300 – $70.8M
10. Hulk – $62.1M
Jackman himself is getting lots of positive feedback on his personal Twitter page, but there is some real negative feedback in the Twitterverse. Here are some actually Tweets from movie fans that have been posted in the last couple of hours.
if its wolverine dont waste your time
Wolverine sucks!
Wolverine: not too bad. Better than the horrible second X-Men movie. Coolest thing was preview for District-9.
I went and paid for 2 movie tix to see that damn Wolverine movie. I just wasted my money.
Wolverine was ok – too much smooshed into one movie and too many things attempted to be neatly wrapped up and squared away.
Saw Wolverine. It was weak.
What does Hugh Jackman being a hottie have 2 do w/ how crappy the movie is?
Oh my God Wolverine was just as bad as everyone was saying.
out to see Wolverine! Ill let you guys know how bad it is.
"don't waste your money" unless you're a huge fan. Like 2nd X-files bad.
So, it appears that fans are as tepid about this movie as film critics. X-Men Origins: Wolverine will likely be very front-loaded both for the weekend and the long haul. I'm guessing that the weekend could play out like this. Wolverine did $5M Thursday at midnight and has added another $29.75M Friday (for a $34.75M opening day). Then Saturday, the movie may drop 9% to $31.6M or so, followed by a Sunday dip of 36% to just over $20M.
After speaking with a number of competing studios, the consensus is that Wolverine will have a multiple of less than two. (The multiple is the number by which you multiply the opening weekend to arrive at the ultimate domestic gross.) With a multiple in the 1.8-1.9 range, the summer's first movie spectacle will finish at $156-$165M. That's a good, but not great number. Meanwhile, Star Trek (Paramount) has a chance to be this year's Iron Man, an early May release that plays deep into the summer at a high multiple in the 3.2-3.3 range.
The other wide release in the marketplace this weekend is the poorly-reviewed Ghosts of Girlfriends Past (Warner Bros). With Matthew McConaughey and Jennifer Garner as the romantic leads and an assist from Oscar winner Michael Douglas, Ghosts has performed decently, especially with Females 25 Plus. The Mark Waters-directed rom-com coaxed an estimated $6M in opening day sales and will likely reach about $16.5M for the weekend. That's would be 12% stronger than last year's first-weekend-of-May chick-flick counter programming, Made of Honor, which finished second to Iron Man with $14.7M.
Last weekend's box office champ Obsessed (Sony) – the one where Beyonce "tromps a tramp" (played by Ali Larter from Heroes) – took a nosedive with just $4.2M or so on Friday. It seems headed for an estimated 3-day of $12.39M, down 57% from its opening, but the genre pic with a budget of only $20M will still have $47M in the bank by Monday. That's a very profitable little movie.
The Warner Bros comedy 17 Again, starring tween dream Zac Efron, continues to perform well with about $2.22M to start the weekend and a possible $6.62M for the frame. Zac's high-concept comedy will have topped $48.7M domestic in its first 17 days of release.
Disney's Earth, a 90-minute version of the BBC's 11-hour 2006 miniseries Planet Earth, will round out the top five for the first official weekend of summer. The nature doc grabbed $1.45M on its second Friday and is targeting $5.81M and a new 12-day cume of $23.47M by Monday.
The other wide release is the 3-D pic Battle For Terra (Lionsgate/Roadside Attractions). It is on just over 1,100 screens, but has managed only about $300,000 on opening day. I did see a commercial for Terra during American Idol this week, so there was some money spent, but it couldn't have been much. Despite respectable reviews, this cg animated flick is destined for no more than $1M. That's a full-on disaster.
EXCLUSIVE STEVE MASON EARLY FRIDAY ESTIMATES
1. NEW – X-Men Origins: Wolverine (Fox) – $34.75M, $8,478 PTA, $34.75M cume
2. NEW – Ghosts of Girlfriends Past (Warner Bros) – $6M, $1,890 PTA, $6M
3. Obsessed (Sony) – $4.2M, $1,671 PTA, $39M cume
4. 17 Again (Warner Bros) – $2.22M, $682 PTA, $44.36M cume
5. The Soloist (Dreamworks/Paramount) – $1.7M, $836 PTA, $14.2M cume
6. Earth (Disney) – $1.45M, $804 PTA, $19.11M cume
7. Monsters vs. Aliens (Dreamworks/Paramount) – $1.41M, $537 PTA, $178M cume
8. Fighting (Rogue) – $1.4M, $608 PTA, $14.73M cume
9. State of Play (Universal) – $1.28M, $527 PTA, $28.51M cume
10. Hannah Montana: The Movie (Disney) – $1.1M, $390 PTA, $67.88M cume
*NEW – Battle For Terra (Lionsgate/Roadside Attractions) – $300,000, $258 PTA, $300,000 cume
EXCLUSIVE STEVE MASON EARLY 3-DAY ESTIMATES
1. NEW – X-Men Origins: Wolverine (Fox) – $86.8M, $21,194 PTA, $86.8M cume
2. NEW – Ghosts of Girlfriends Past (Warner Bros) – $16.5M, $5,197 PTA, $16.5M
3. Obsessed (Sony) – $12.39M, $4,928 PTA, $47.19M cume
4. 17 Again (Warner Bros) – $6.62M, $2,034 PTA, $48.76M cume
5. Earth (Disney) – $5.81M, $3,221 PTA, $23.47M cume
6. The Soloist (Dreamworks/Paramount) – $5.7M, $2,804 PTA, $18.2M cume
7. Monsters vs. Aliens (Dreamworks/Paramount) – $5.65M, $2,152 PTA, $182.25M cume
8. State of Play (Universal) – $4.31M, $1,765 PTA, $31.54M cume
9. Hannah Montana: The Movie (Disney) – $3.96M, $1,405 PTA, $70.74M cume
10. Fighting (Rogue) – $3.76M, $1,630 PTA, $17.1M cume
*NEW – Battle For Terra (Lionsgate/Roadside Attractions) – $1M, $878 PTA, $1M cume