Howard Chaykin's Spy Film To Star Vinnie Jones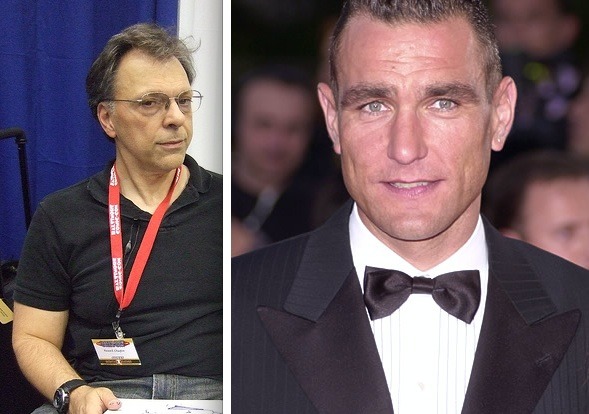 There has been a brief report published in The Hollywood Reporter about Elevate Entertainment. They describe it as a "full-service management company that includes talent, literary and reality departments as well as a development and production arm".
Amongst the first signings are Vinnie Jones and Howard Chaykin. I don't mention those two at random – though you'd be forgiven for not spotting the connection had I not made a headline out of it. After the break, what further details there are...
Chaykin has reportedly been contracted to give up two comics from his catalog for adaptation, as well to create three new series with an eye on their eventual translation to the TV or cinema. One of these projects is described as a "teen action feature franchise" and another as " spy action drama, starring Jones, that is eyed as a U.K.-Canada co-production".
So, yeah, it was basically all in the headline. You can't accuse me of burying the good stuff this time, can you?
Amongst Chaykin's oeuvre of comics work is American Flagg!, a series published in the 80s – ie. when I actually read more than two comics a year. Issues were written by Chaykin himself, JM DeMatteis and, for a short while, Alan Moore. In my memory at least the storyline seemed to combine Videodrome, Roger Melly, Judge Dredd and The Master and Margerita. Flagg! would probably make for a very expensive feature film but it seems to be the most popular of Chaykin's creations.
Looking back of the acting resume of Vinnie Jones, there's not a lot to inspire great confidence. Tooth, Swordfish, She's the Man, the Mean Machine and Gone in Sixty Seconds remakes... frankly, when your movie career kicks off with a Guy Ritchie nosebleed and goes downhill at pretty much every corner it might be time to get a new agent.
And... look! It seems that he has.