Marcus Nispel Negotiating Directorship Of Dracula Movie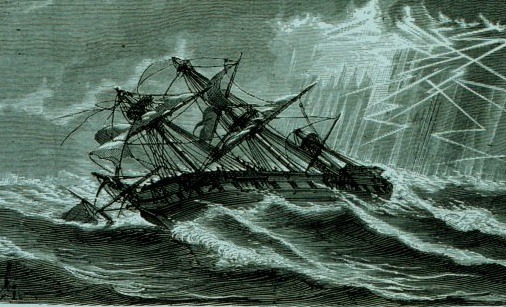 One of the crucial moments in Bram Stoker's Dracula is the journey of the Vampire to Whitby Bay by ship. This is recounted in the book by entries from the Captain's log, which have been adapted into a screenplay called The Last Voyage of Demeter. According to the latest Variety report on the project, the film is moving forward again with Marcus Nispel in talks to direct.
The last I remember, Robert Schwentke was attached to direct. He was rewriting Bragi Schut Jr.'s screenplay with Mitch Brian, but Variety name only Schut as a writer so it seems probable that the production is heading back to older drafts.
In January, Freeze Dried Movies reported that Adrien Brody and Val Kilmer were in talks to star but unfortunately, that site no longer seems to function. This rumor was quickly refuted (which doesn't make it false, as I think we're all learning) and then word went round just about everywhere that Patrick Tatopolous was interested in taking the director's chair... which, apparently, he didn't, in the end. Comings and goings but not many doings.
What isn't clear is if the role of Dracula will be cast in the film, because the log entries don't make it obvious quite what is causing the supposedly horrendous deaths of the crew members. I think the narrative in the book pretty much makes it essential that the Vamp spends his time at sea sealed in a coffin, though I might be mistaken. Perhaps he takes on a less corporeal form?
A previous adaptation if this part of the Dracula story was Robert Forrest's BBC Radio Play of almost the same name – The Voyage of the Demeter. I didn't hear it, but radio seems like a great medium for this particular piece, with its unseen tormentor and journal entries.
Nispel has previously directed contemporary horror icons Leatherface and Jason Vorhees, as well as being behind the moern-day Frankenstein that hit TV in 2004. I don't think he'd be my first choice for the Demeter project... but frankly, I don't think he'd be my first choice for much at all.
Another Dracula spin off is in the works, lest we forget, with Alex Proyas planning to mount his feature Dracula Year Zero. These things do always come along in clumps, so I won't be surprised to see another bobbing up soon.