Little Fockers Revealed; Raven-Symone To Babysit?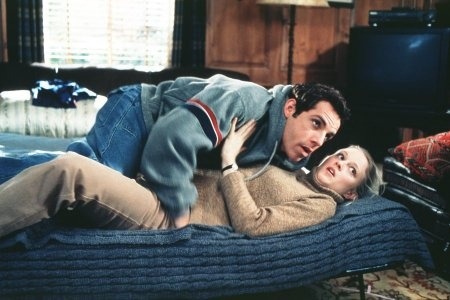 A casting notice has leaked out for Little Fockers, the next movie in the Meet the Parents/Fockers series. As expected, the third film will introduce Gaylord and Pam Fockers as parents, and now we have some details on the Focker offspring: Henry and Ashley are the five year old son and daughter twins of the characters played by Ben Stiller and Teri Polo in the film. 
"HENRY is kind and a little oversensitive. He has a pet lizard who he loves, and likes to imitate. He likes to sing and dance. He gets along by withdrawing from conflict with other kids, and likes to play solo on the schoolyard.
ASHLEY is a tomboy. She can be a little bit of a bully, but she loves her twin brother. She likes finding out things, especially if it's something a grownup doesn't want her to know."
Another new character joining the film is Tamyra, the Focker's babysitter, rumored to be played by Raven-Symone. Lets hope not. Besides, isn't Raven getting a little too old to keep playing the big sister/babysitter character? Paul Weitz will helm the film, replacing series director Jay Roach, with the current plan is to begin production in July.
source: SpoilerTV