Fox Searchlight To Release Drew Barrymore's Whip It! In October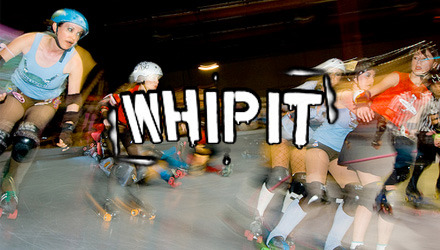 Ropes Of Silicon has received word that Fox Searchlight has picked up Drew Barrymore's directorial debut Whip It!, and will release it on October 9th 2009. Searchlight is the best possible distributor for a film like this. And while October isn't the best month to be released, the mid-October slot has done well for the studio in the past: Boy's Don't Cry and Sideways.
Based on the book Derby Girl by Shauna Cross, the film stars Ellen Page as Bliss, "an indie-rock loving misfit" who finds a way of dealing with her small-town misery after she discovers a roller derby league in nearby Austin Texas. Marcia Gay Harden plays Bliss' disapproving mother, Jimmy Falon plays a cheesy hungover announcer named Hot Tub Johnny, while Kristen Wiig, Juliette Lewis, Zoe Bell and Eve play roller-derby stars.