Page 2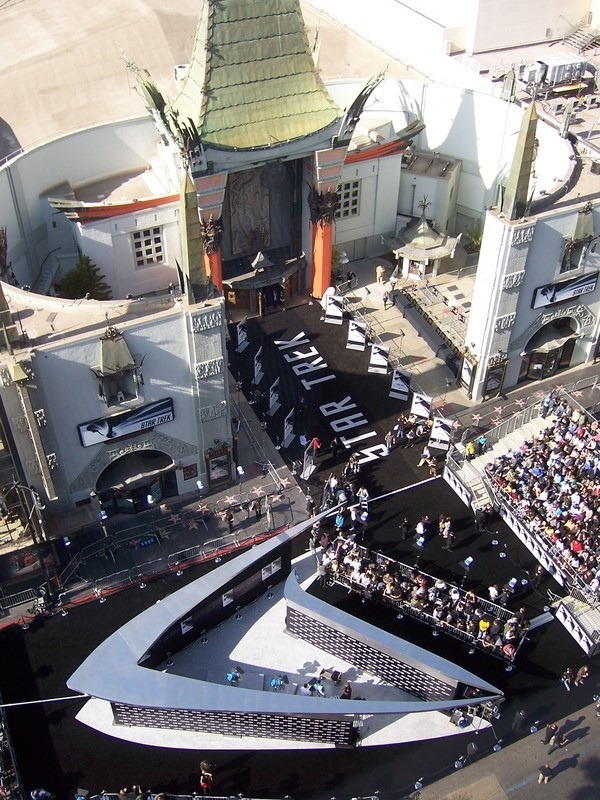 Paramount Pictures tweeted this really cool photo of the set-up outside the Chinese Theater for the Star Trek premiere.
Jon Favreau has confirmed on Twitter that Mad Men star John Slattery filmed a scene in Iron Man 2.
14 news story tidbits not fit for the front page, available after the jump.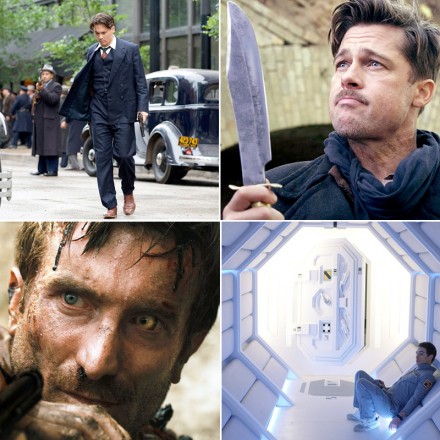 Entertainment Weekly has new photos from Quentin Tarantino's Inglourious Basterds, Moon, District 9 and Michael Mann's Public Enemies. Click on the image above to enlarge, or enter into EW's annoying image gallery slideshow at your own risk.
The Disney Channel is grooming Wizards of Waverly Place as its next blockbuster tween franchise like High School Musical or Hannah Montana. [reuters]
NYPost reports that Sacha Baron Cohen conducted a "wacky interview" as Bruno with Paula Abdul, and of course, she had no idea.
Sony has postponed the release of Terminator Salvation in Mexico until July 31st, due to the swine flu. Angels & Demons has also been moved back to June 12th from May 15th.  [thr]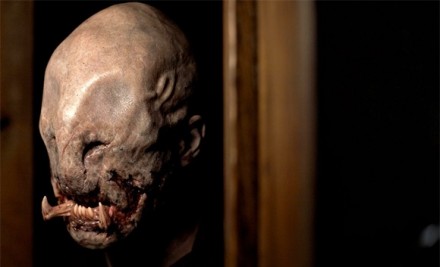 Twitch has some photos of a new French creature feature titled The Pack.
JJ Abrams tells IGN that he still hopes to develop a big screen adaptation of Stephen King's Dark Tower series with Damon Lindelof after Lost ends. I still don't believe it will ever happen.
Steve Jablonsky clears up rumors, confirming that he is still the composer of Transformers: Revenge of the Fallen, but that Hans Zimmer "has kind of been helping me keep the production on track, because I'm so focused on writing the score at the moment." [firstshowing]
[No photo]
Spike Jonze has been spotted shooting a Softbank commercial featuring Brad Pitt.
Transformers Revenge of The Fallen star Josh Duhamel will be driving a 2010 Camaro (aka Bumblebee) in the Indy 500. [IndyChannel]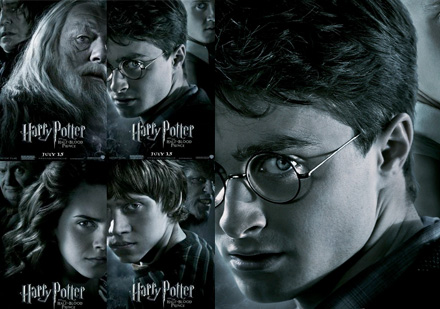 Cinematical has premiered 4 new character banners for Harry Potter and the Half-Blood Prince.
TrekMovie has an indepth interview with Star Trek screenwriters Roberto Orci and Alex Kurtzman.
John McCain will speak about his wartime experiences as part of a Memorial Day AMC movie marathon. [variety]