Transformers: Revenge Of The Fallen Movie Trailer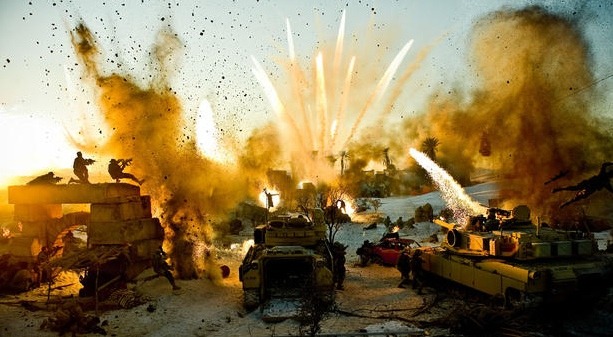 Paramount Pictures has officially premiered the new trailer for Michael Bay's Transformers: Revenge of the Fallen on Yahoo. The new trailer gives us a better look at the comedy, characters, and story. And yes, the return of Megatron, a character that Michael Bay insisted only appeared in the film during a flashback sequence. And lets not forget, Devestator.
I was more impressed by the previous teaser trailers, but usually the tease is better than the reveal. The big robot action sequences look pretty insane. Is it just me or does the Devestator footage still looks a bit unfinished? Check out the trailer after the jump, and please leave your thoughts in the comments below.
In the highly-anticipated "Transformers: Revenge of the Fallen," debuting June 24, 2009, Sam Witwicky (Shia LaBeouf) again joins with the Autobots® against their sworn enemies, the Decepticons®. Michael Bay directs from a screenplay written by Ehren Kruger & Roberto Orci & Alex Kurtzman.
Watch the trailer in High Definition on Yahoo. Transformers: Revenge of the Fallen hits theaters on June 24th 2009.