Page 2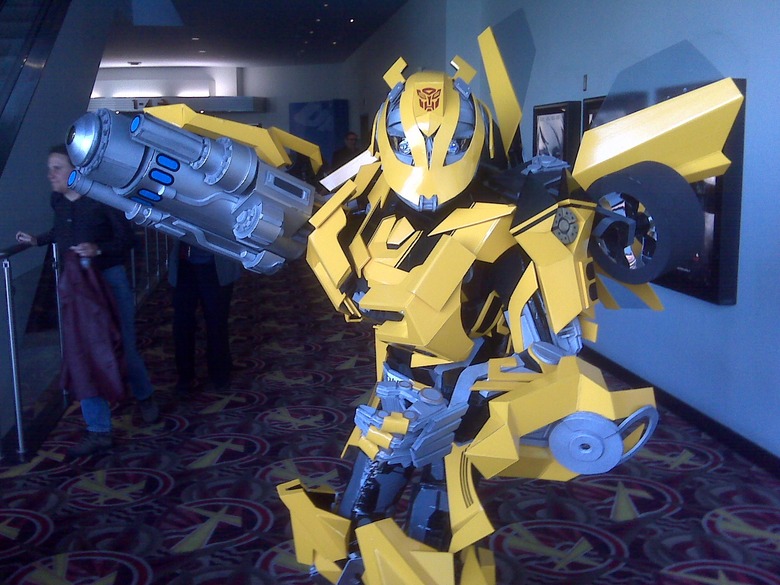 Paramount premiered the new trailer for Transformers: Revenge of the Fallen in 20 cities and asked fans to come dressed up as their favorite Autobot or Decepticon. Above is a photo of a fan dressed as Bumblebee at the San Francisco Metreon event. The trailer will be online later this afternoon.
10 photo-centric stories not fit for the front page, available after the jump.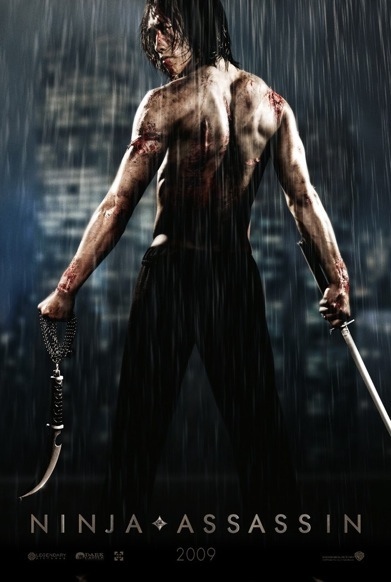 This teaser poster for the Wachowski Brothers-produced James McTeigue-directed Ninja Assassin was on display at Comic Con last year, but /Film reader Christopher M sends over the first crisp digital copy of the one-sheet.
MarketSaw has a great article on how IMAX is sacrificing quality to go digital, and hurting their name brand and reputation in the process. I totally agree.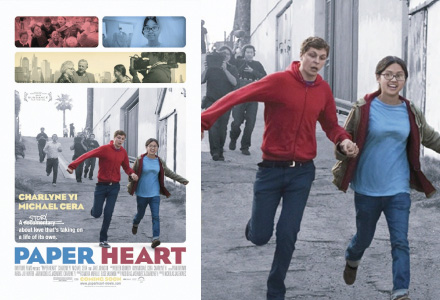 Cinematical has premiered the poster for Charlyne Yi's hybrid documentary Paper Heart. I screened the film at Sundance and quite enjoyed it. The desaturated poster... not so much.
First Independent Pictures has acquired the U.S. rights to The Wrestler screenwriter Rob Siegel's directorial debut Big Fan, which stars Patton Oswalt. The plan is to release the film in August or September. [indiewire]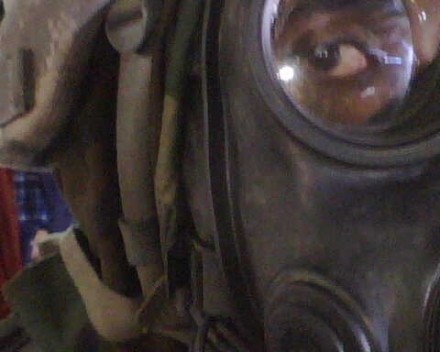 The above set photo from Breck Eisner's remake of The Crazies was posted on Twitter.
Shock has the official plot synopsis for Saw 6: "Special Agent Strahm is dead, and Detective Hoffman has emerged as the unchallenged successor to Jigsaw's legacy.  However, when the FBI draws closer to Hoffman, he is forced to set a game into motion, and Jigsaw's grand scheme is finally understood."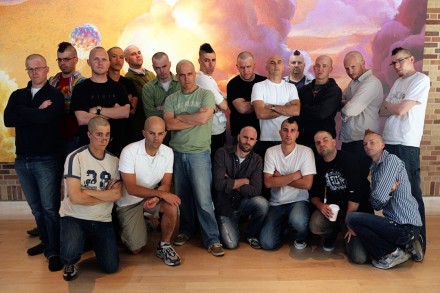 In the last edition of Page 2, we reported that Toy Story 3 has "officially" begun production and director Lee Unkrich and some of the animators shaved their heads to kick it off. Unkrich has said on Twitter that they're going to see who can go the longest without cutting their hair. One of the Pixarians posted a photo of the entire bald-headed crew on Flickr .
David Guggenheim's screenplay Re-Entry is making the studio rounds, and is described as "Die Hard" on the space shuttle. I can't even imagine that. Maybe a space station, but a space shuttle?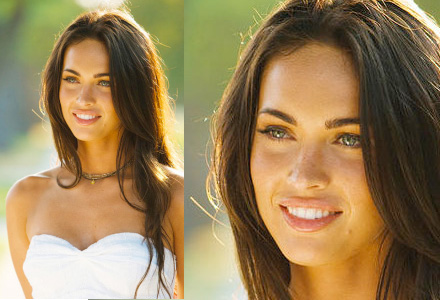 Yahoo has premiered a new photo of Megan Fox from Transformers: Revenge of the Fallen.
ABC launched the viral site TheMosaicCollective.com, for the new sci-fi show Flash Forward, and aired the following five images during tonight's 100th episode of Lost: a surfer, a sonogram, schoolchildren, a wedding and a funeral. [SciFi]