Peter Laird Wants Baxter Stockman And Mousers In Live Action TMNT Movie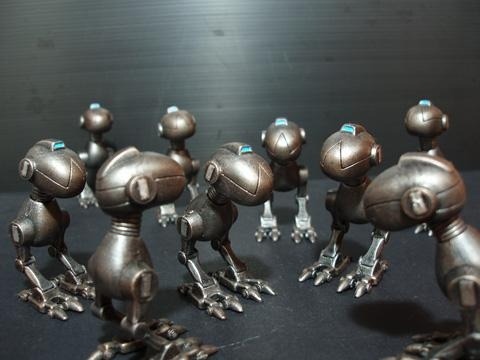 Teenage Mutant Ninja Turtles co-creator Peter Laird confirms to MTV that the current idea for the just announced live-action TMNT reboot is to do it "Batman Begins-style", retelling the Turtles' origin story. The film would probably include Shredder, April O'Neil and Casey Jones, but might even include other characters from the Turtles universe.
"I would not be unhappy to somehow see the tale of Baxter Stockman and the robotic 'mousers' folded into this movie, as well as some elements possibly setting up the TCRI connection for a possible sixth (or seventh) movie. But I think I'm getting a little ahead of myself there."
Baxter Stockman was a sociopath African American scientist who created robotic machines created to seek out and destroy sewer rats. In the original Mirage Studios comic book series, a skilled computer programmer April O'Neil discovers that Stockman has been using an army of hundreds of mousers to rob banks for fun. In the 1987 animated series, Stockman became a misguided Caucasian inventor who was hired by The Shredder to use the Mousers to find and destroy Splinter.
Laird has said that they are planning to return to the roots of the original comic book series, so it will be interesting to see what direction they go in. With a Batman Begins-style reboot, it would be interesting to see the story of how April O'Neil went from being a computer programmer to television reporter (aka the Jim Gordon sidestory). Or maybe the updated version will feature April as an investigative "blogger". Either way, I wouldn't be surprised to see the character make her name with a story revealing Stockman's evil plans.