David R. Ellis Goes From Snakes On A Plane To Humpty Dumpty 3D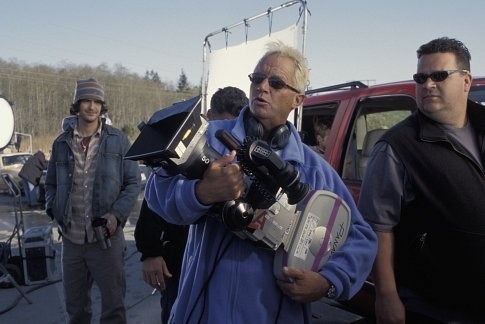 Snakes on a Plane director David R. Ellis still has a career. After all, the internet cult movie idea turned box office flop wasn't his idea. Ellis has been hired by former New Line Cinema executive Mark Ordesky to direct Humpty Dumpty. No, that's not a typo, and no, this is not a new adaptation of the famous nursery rhyme (although it wouldn't surprise me if Hollywood's next target after toys and board games is nursery rhymes).
The science fiction horror film will be shot in 3D and tells the story of a half human, half-alien creature who "embarks on a murderous rampage after his alien mother is abused by two rednecks in the Deep South." Ellis has worked with 3D before on Final Destination: Death Trip 3D.  The script is written by newcomer Billy Majestic, and production is scheduled to begin in September.  Intandem Films has picked up worldwide sales rights.
Ellis began his career in the mid-1970's as a stuntman, transitioning into a second unit director in the early 1990's. His directing credits include Homeward Bound II, Final Destination 2, Cellular and the direct-to-dvd horror film Asylum.
source: Variety