Page 2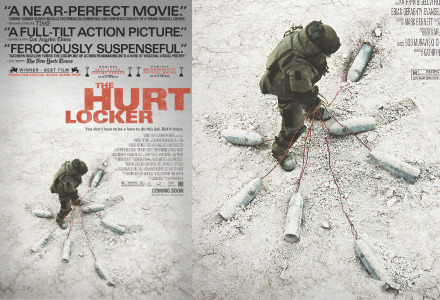 Summit Entertainment has released a new poster for The Hurt Locker (highly reccomended), which hits theaters on June 26th 2009.
Roberto Orci reveals that Frank Welker will provide his voice for Soundwave in Transformers: Revenge of the Fallen. [ugo]
MovieTickets.com reports that over 229 screenings are now sold out for X-Men Origins: Wolverine as of 9:00am.
21 news stories and tidbits, not fit for the front page, available after the jump.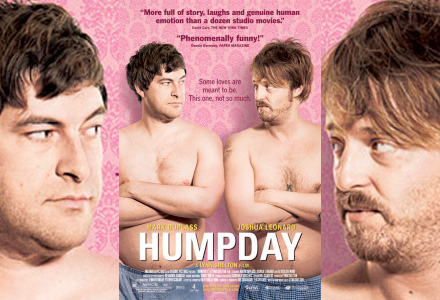 Magnolia Pictures has released a poster for the Sundance mumblecore indie comedy Humpday, starring Mark Duplass and Joshua Leonard. The film hits theaters on July 10th 2009. [Vulture]
General Electric has invented a disc that can hold 500 gigabytes of data, the equivalent of 100 DVDs. [nytimes]
Two of Hollywood's top talent agencies, William Morris Agency and Endeavor, agreed to merge on Monday. [reuters]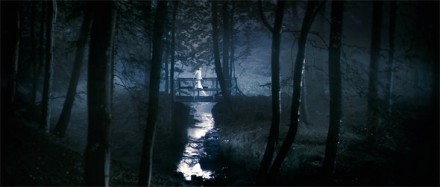 FirstShowing has new photos from Lars von Trier's Antichrist.
Los Angeles Times has an article titled "Movie-sequel casualties" which takes a look at the actors left behind in some film franchises.
Trailer Addict confirms that the new trailer for G.I. Joe: The Rise of Cobra will be attached to Star Trek, but will hit the internet first on Friday May 1st at 4:30pm on MySpace.
AVID's new logo is a cool concept, but almost unrecognizable, which seems bad for branding. [boingboing]
Jeffrey Katzenberg's contract at Dreamworks Animation has been extended through 2013. [carpetbagger]
Gerald McRaney has joined the cast of Lucasfilm's Red Tails. [THR]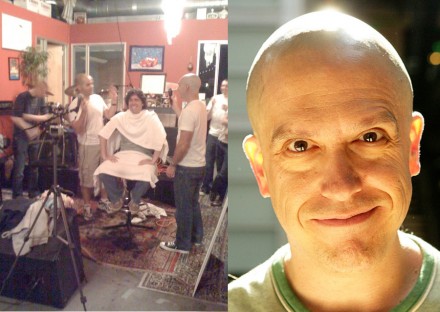 Pixar just wrapped production on Up, and this week signifies the official "start of production"* on Toy Story 3. Director Lee Unkrich (right) and some of the animators decided to shave their heads to mark the occasion. Some directors grow "production beards" but I think the guys at Pixar must be having a hair growing contest. [twitpic and twitpic]
* I'm not quite sure why it's called the start of production since they've been working on the film for a while now. Maybe it has something to do with the fact that Up wrapped last week and everyone at Pixar is now working full time on Toy Story 3. I'm sure someone will explain in the comments.
Update: I just recieved an anonomous email explaining why yesterday was the begining of production: "the production desk for each "current" film is located just inside the animation area, on the right hand side of the lobby as you walk in. TS3 has been in pre-production, and now that "UP" is out the door, the production desk for TS3 will move to the animation dept, and replace the UP desk. this signifies that TS3 is now "In Production". Animation workstations rarely change, unless you are moving up in the world and getting a larger cubicle/workspace.. everybody else in the studio moves around the production.. so director/producer/etc will all move to the offices in and around the production desk."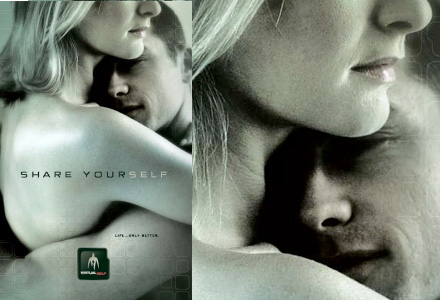 MovieViral has a vial teaser poster for Disney's sci-fi comic book adaptation Surrogates.
JJ Abrams talks to Rotten Tomaroes abut his five favorite movies: Jaws, Philadelphia Story, Star Wars, Tootsie, and Rear Window.
Amanda Peet has joined the cast of 20th Century Fox's Gulliver's Travels. Peet will play Jack Black's editor and potential romantic interest. [THR]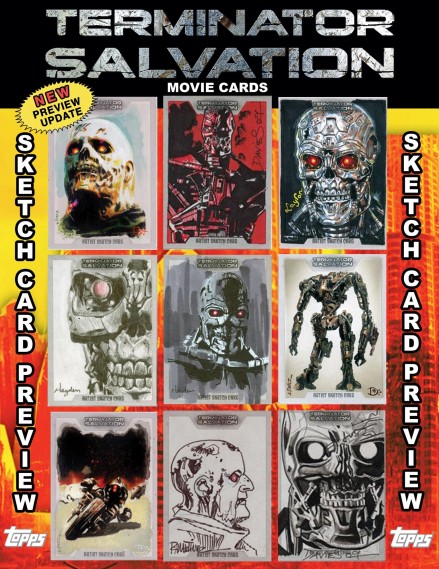 The Topps Company has sent over more previews of the sketch cards included in the Terminator Salvation Trading Cards.
Spending has fallen more than 7% in the domestic home video market (DVD and Blu-ray) in the first quarter of 2009. [Variety]
Twitter Quote of the Day: Screenwriter John August tweets "I swallowed a fortune cookie fortune. If I die in a bizarre sequence out of a Final Destination movie, you'll know why."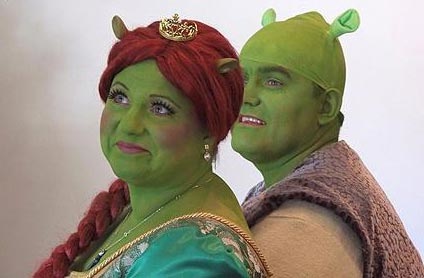 I can kinda understand Star Wars weddings but what about a Shrek-temed wedding? Keith Green, 44, and Christine England, 40, recently got married dressed as Shrek and Fiona. [telegraph]
Producer Frank Marshall isn't a fan of 35mm to IMAX blow-ups: "I'm not a big fan of blowing up 35mm for IMAX screens. An IMAX movie should be shot and composed in 70mm..."[ twitter]
JJ Abrams talks about the deleted scenes we can expect to see on the DVD/Blu-Ray of Star Trek. [collider]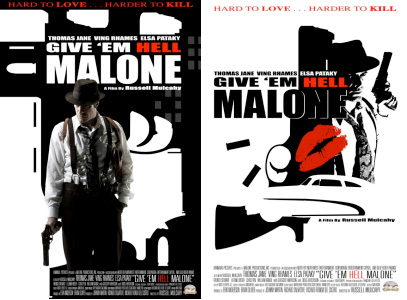 Film School Rejects has a first look at the posters for Thomas Jane's noir Give 'Em Hell Malone.
TrekMovie has a complete listing of IMAX theaters which will be showing Star Trek.