Confirmed: Michael Caine Joins Nolan's Inception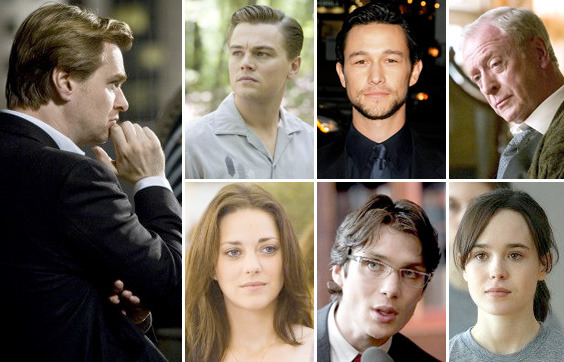 Earlier this month, Michael Caine told MTV that Christopher Nolan might have a part for him in his new science fiction action film Inception. I didn't really take much credence to the quote, because Caine had told me a couple days earlier at ShoWest that he had not yet gotten a call about the project. And with last night's addition of Joseph Gordon-Levitt, no mention was made of Caine's possible involvement. Well fear not Batfans, Alfred has been confirmed for Nolan's latest.
Caine reveals to our friends at InContention that he has "a little part in it."
"Just a tiny part.  Chris and I are very good friends so I'll do that little part.  I think I'll work about three days. It'll be extraordinary, wait until you see this one.  I think if I say another word he's going to kill me!"
This will be Nolan's fourth film in a row that features Caine.
Leonardo DiCaprio plays the lead, a CEO-type, Marion Cotillard (La Vie en rose, Public Enemies) is his wife, Ellen Page (Juno) is a young college grad student and DiCaprio's sidekick, and Levitt plays an associate working for DiCaprio. Cillian Murphy (Batman Begins, Sunshine) is also signed on, but no details are known about his character. Details about the project are being kept tightly under wraps. All we know so far is that the movie is a contemporary science fiction action movie "set within the architecture of the mind."
All we know is that Nolan approached Warner Bros with the project, and they preemptively snapped it up before Nolan could approach other studios. Which is kind of obvious, because they want/need him to return for a third Batman film.  Inception hits theaters on July 16th 2010.