Predators Gets July 2010 Release Date, Robert Rodriguez NOT Directing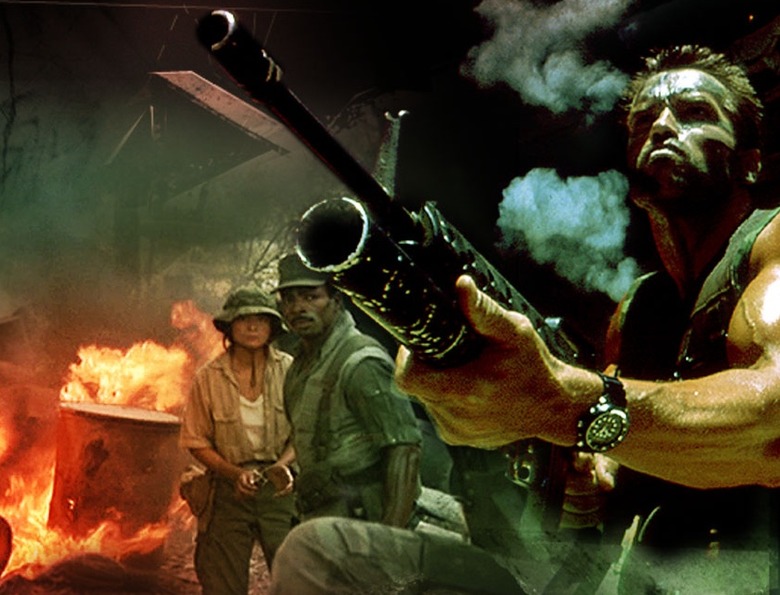 Yesterday we told you that Robert Rodriguez had announced that he was officially developing a Predator reboot for 20th Century Fox titled Predators. Well, apparently the project is almost ready to go because Fox has already announced a July 7th 2010 release date, according to ERC. Also, apparently the filmmaker will NOT be writing or directing the movie.He will be producing the project, which he hopes will shoot at his Austin-based studio.
The film will play 5 days after M Night Shyamalan's Avatar live-action big screen adaptation The Last Airbender hits theaters. The Steve Carell/Jason Segel comedy Despicable Me is due to hit theaters 2 days later. Predators is expected to follow a team of commandos who must face a mysterious race of vicious monsters. That's right, multiple Predators... not just one.
Rodriguez has said that he will go into production in the action movie Machete, based on the mock trailer in Grindhouse, in June, co-directing with Ethan Maniquis. Next up, After that, Rodriguez is scheduled to have the sci-fi action film Nerverackers in theaters for a April 15th 2010 release date. As I said above, Rodriguez will not be directing Predators, but he is still expected to be very hands on with the project and I'm not sure where he is going to find time.