Transformers 2 Trailer To Premiere In 20 Cities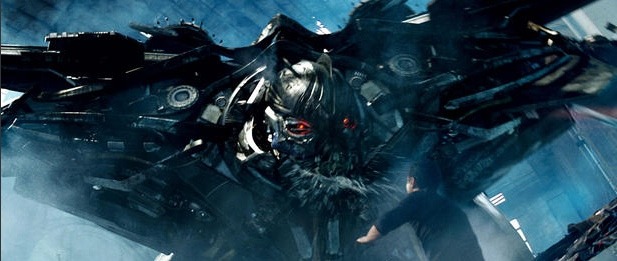 Paramount Pictures will be premiering the new trailer for Transformers: Revenge of the Fallen in 20 select markets on April 29th, attached to a one-time screening of Michael Bay's 2007 film Transformers.
Better yet, the movie will be presented in IMAX in the five top markets: New York, Los Angeles, San Francisco, Chicago and Toronto. No word on if the new trailer will also be presented in IMAX at the selected theaters, but if it is, it might be the first time we see Transformers footage, shot in IMAX, on the IMAX screen.
Full list of cities/theaters after the jump.
Los Angeles: 7pm at The Bridge Cinema De Lux, in IMAXNew York: 8pm at AMC Loews Lincoln Square in IMAXSan Francisco: 7pm at AMC Metreon in IMAXChicago: 8pm at Navy Pier in IMAXToronto: 7pm at Scotiabank in IMAXPhiladelphia: 7pm at UA King of Prussia in DIGITALWashington DC: 7pm at AMC Georgetown in DIGITALDallas: 7pm at Studio Movie Grill Royal Lane in 35MM (UPDATED)Boston: 7pm at AMC Boston Common in 35MMPhoenix: 7pm at Harkins Tempe Marketplace in Tempe in DIGITALSeattle: 7pm at Cinerama in 35MMAtlanta: 7pm at Regal Atlantic Station in 35MMMiami: 7pm at AMC Sunset in South Miami in 35MMDetroit: 7pm ar Emagine Novi in Novi, MI in DIGITALSan Diego: 7pm at Regal Edwards Mira Mesa in 35MMDenver: 7pm at UA Colorado Center in 35MMSacramento: 7pm at UA Market Square in 35MMOrlando: 7pm at Premiere Fashion Sq Mall in DIGITALMinneapolis: 7pm at AMC Southdale in Edina in 35MMBaltimore: 7pm at AMC White Marsh in 35MM
So you're probably wondering how you can attend one of these special events. Well, I don't have the details just yet but I do know that you'll need a ticket. I believe that Paramount will be opening up a website in the next few days, maybe even tomorrow, where fans will be able to RSVP on a first come first serve basis. We'll post that information when it becomes available, but tickets are sure to go quick.